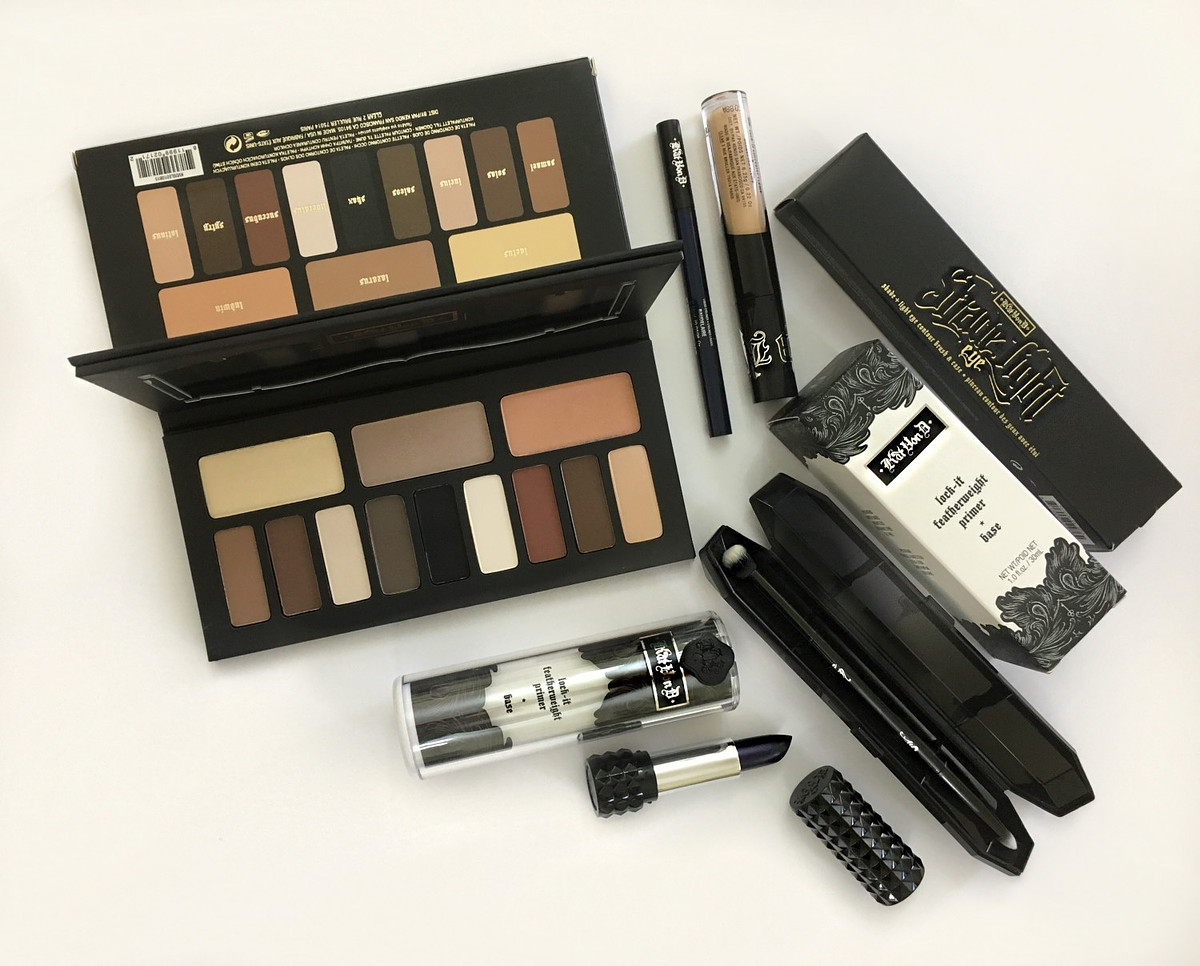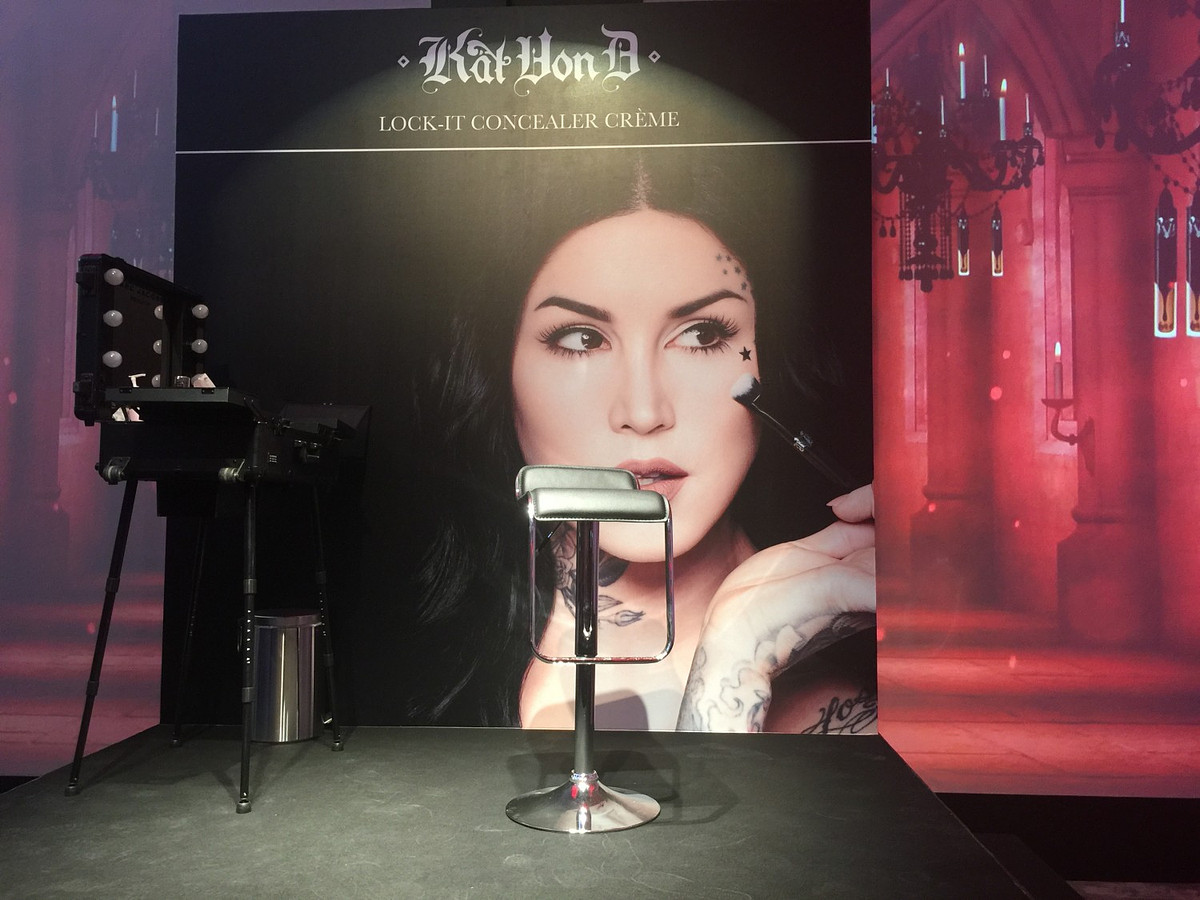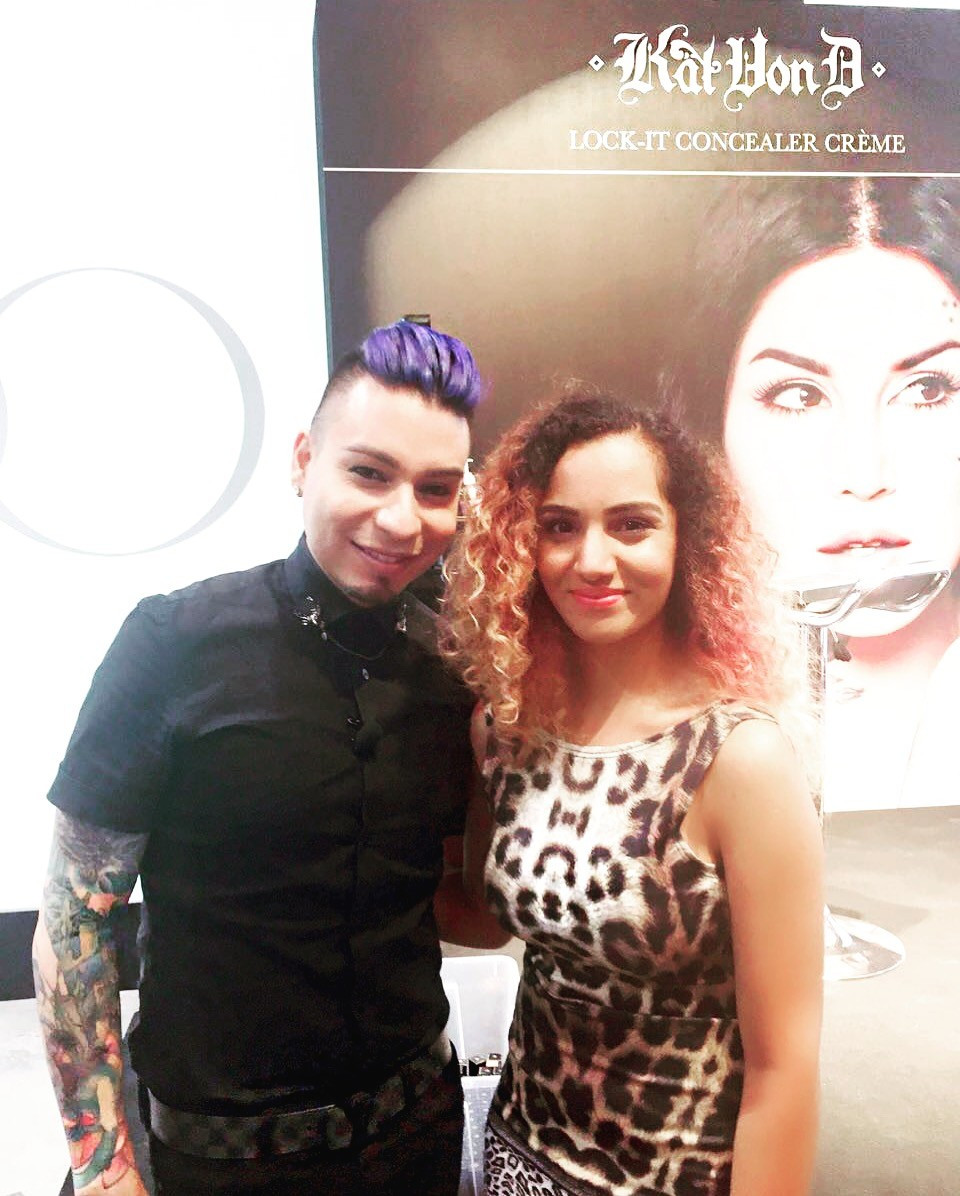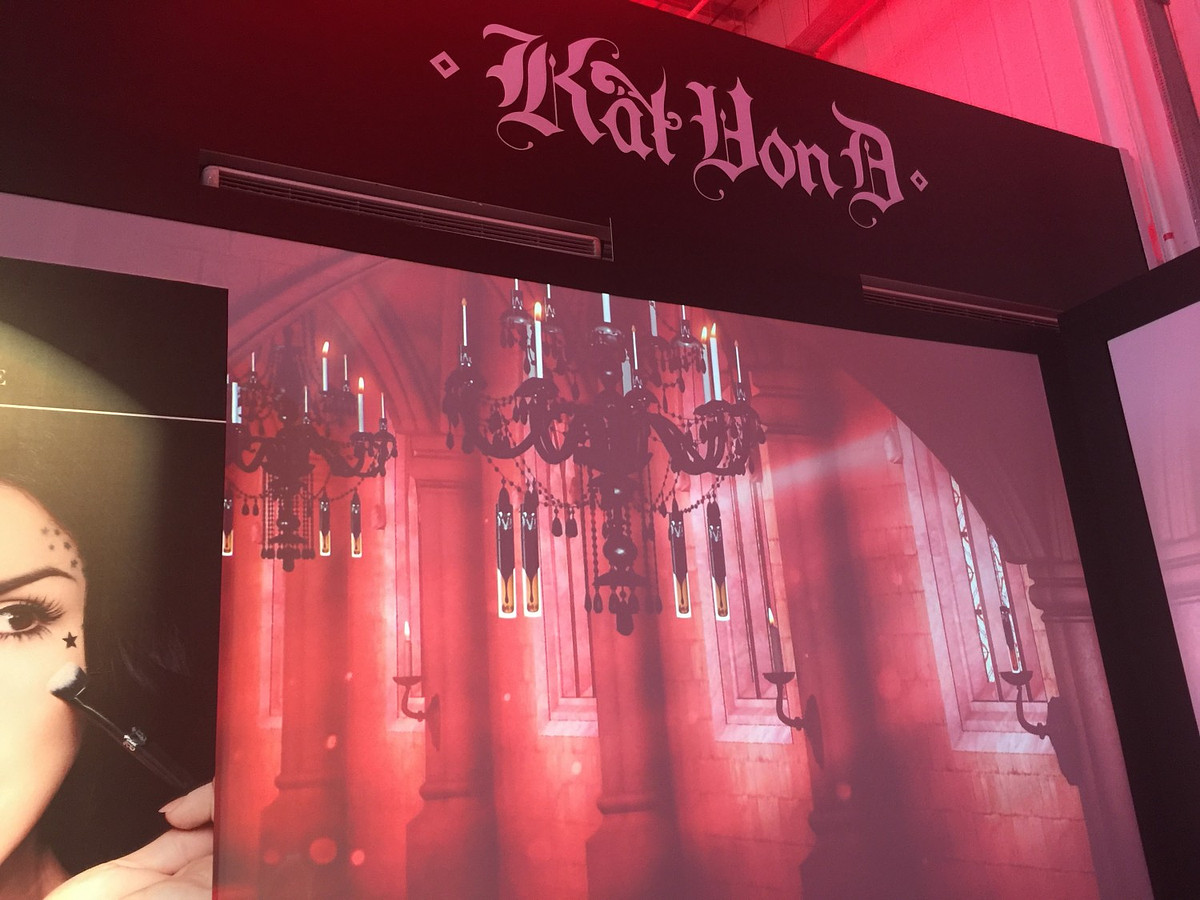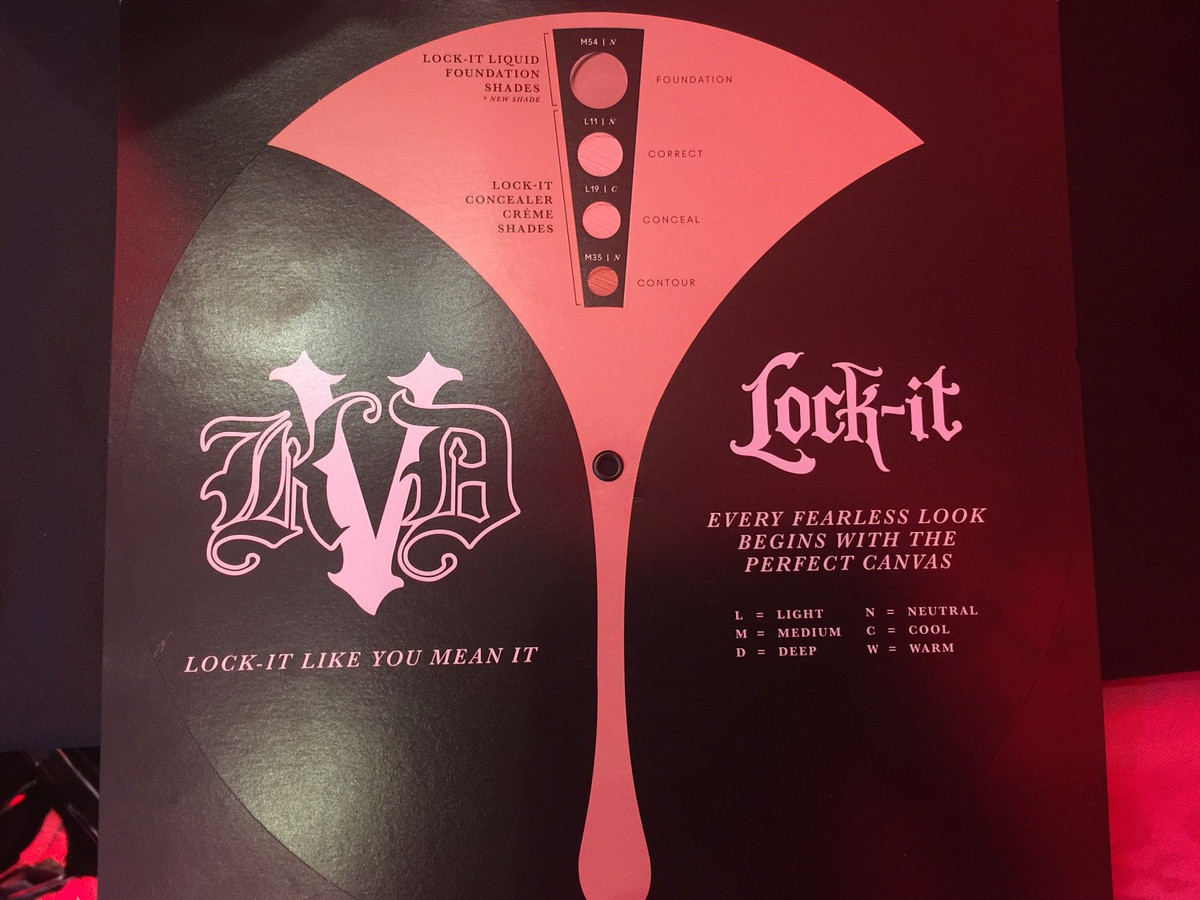 Kat Von D Beauty, the high-performance beauty brand created by renowned tattoo artist Kat Von D, goes one step bolder for Fall 2016 with more intense colors, more blendable textures, and more innovative formulas that you will love. Rock the ultimate flawless complexion this Fall with Kat VonD Beauty's new, high performance, Lock-It Concealer Crème, the first formula that brings together everything you wanted in a concealer. Paired with a groundbreaking precision-crafted makeup brush, these artistry quality tool and high performance formulas are 100% vegan and 100% cruelty-free and will help you create the perfect complexion canvas.
Kat Von Lock-it Concealer Crème
AED 115/ QAR 115/ SAR 115/ KWD 9.5/ BHD 12.5
Meet the new crème on the block! Contour, correct and conceal with Kat's new, one coat cover-all multi-tasking concealer. Lock-It Concealer Crème is the first formula to bring together everything you've ever wanted in a concealer—super-creamy, blendable full coverage and true 24-hour wear. With the built-in artistry applicator you can brighten under-eyes, cover blemishes, correct discoloration, neutralise redness, contour, and highlight. With a collection of 20 shades, long-wear, full coverage concealing and contouring is now possible for all skin types.
Kat Von Lock-it Edge Concealer Brush
AED 140/ QAR 140/ SAR 140/ KWD 11/ BHD 14
Kat's new artistry brush is as beautiful as it is powerful. Featuring groundbreaking, first-to-market sculpted shape made from 100% cruelty-free bristles, and sleek acrylic handle with an ergonomic grip, this brush offers ultimate precision and control. The Lock-it Concealer Crème is especially designed for applying concentrating formulas exactly where you want full coverage. The custom stiletto-shaped handle was taken from a design hand-sketched by Kat and inspired by a witch's broomstick. Try it for contouring smaller areas, or as your magic wand to erase imperfections.  
Kat Von D Lock-it Color Correcting Eyeshadow Primer
AED 105/ QAR 105/ SAR 140/ KWD 11/ BHD 14
The first ever eyeshadow primer that colors, corrects and primes lids according to skin tone. Unlike one-shade-fits all, sheer primers, Kat's formula takes eye prep to the next level. It features opaque coverage, light-reflecting Multi-Faceted Color Correcting pigments and a range of five shades. In an easy-to-use twist stick, this primer completely neutralizes lid discoloration and smooths imperfections, creating a perfectly prepped, even eyelid. With Lock-It Color Correcting Eyeshadow Primer, shadow applies pure and true, color saturation is intensified and your looks stay crease-free for a full 24-hours.
Kat Von D - Limited Edition Tattoo Liner – Trooper
AED 105/ QAR 105/ SAR 140/ KWD 11/ BHD 14
A limited edition of Kat's bestselling Tattoo Liner. Featuring a beautiful brushed metal component, it has the signature blacker-than-black, long-wear, waterproof formula and precision brush tip that makes creating the perfect Kat Eye easier than ever. With a sleek matte gunmetal finish and custom stars, this liner is a must-have piece that truly embodies the phrase "beautiful inside and out."
The added weight of the thicker gunmetal shell makes this limited edition Tattoo Liner super ergonomic, giving you more control for creating precise, sharp lines.
The new Kat Von D Fall 2016 Collection will be available from 1st of October 2016 at Sephora Middle East.
ABOUT KENDO
San Francisco-based KENDO (part of the LVMH group, the world's leading luxury products group) focuses on the development of global beauty brands. Through original concepts, collaborations and acquisitions, KENDO brings to market fresh, relevant and innovative brands. The KENDO team blends product development, marketing and operations expertise to redefine the beauty landscape with brands like Marc Jacobs Beauty, Kat Von Dand Formula X. Today, brands within the KENDO portfolio are distributed in 24 countries.