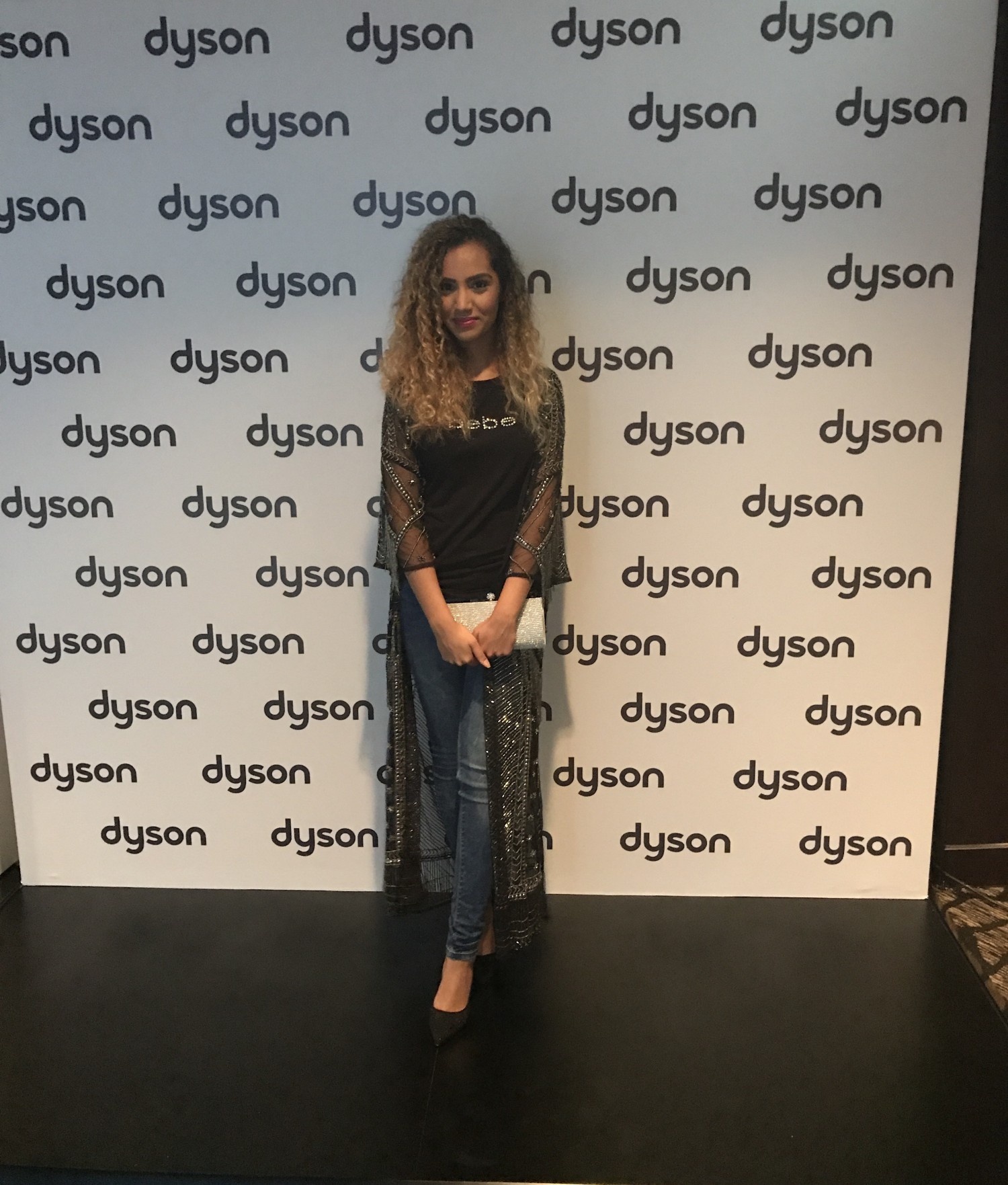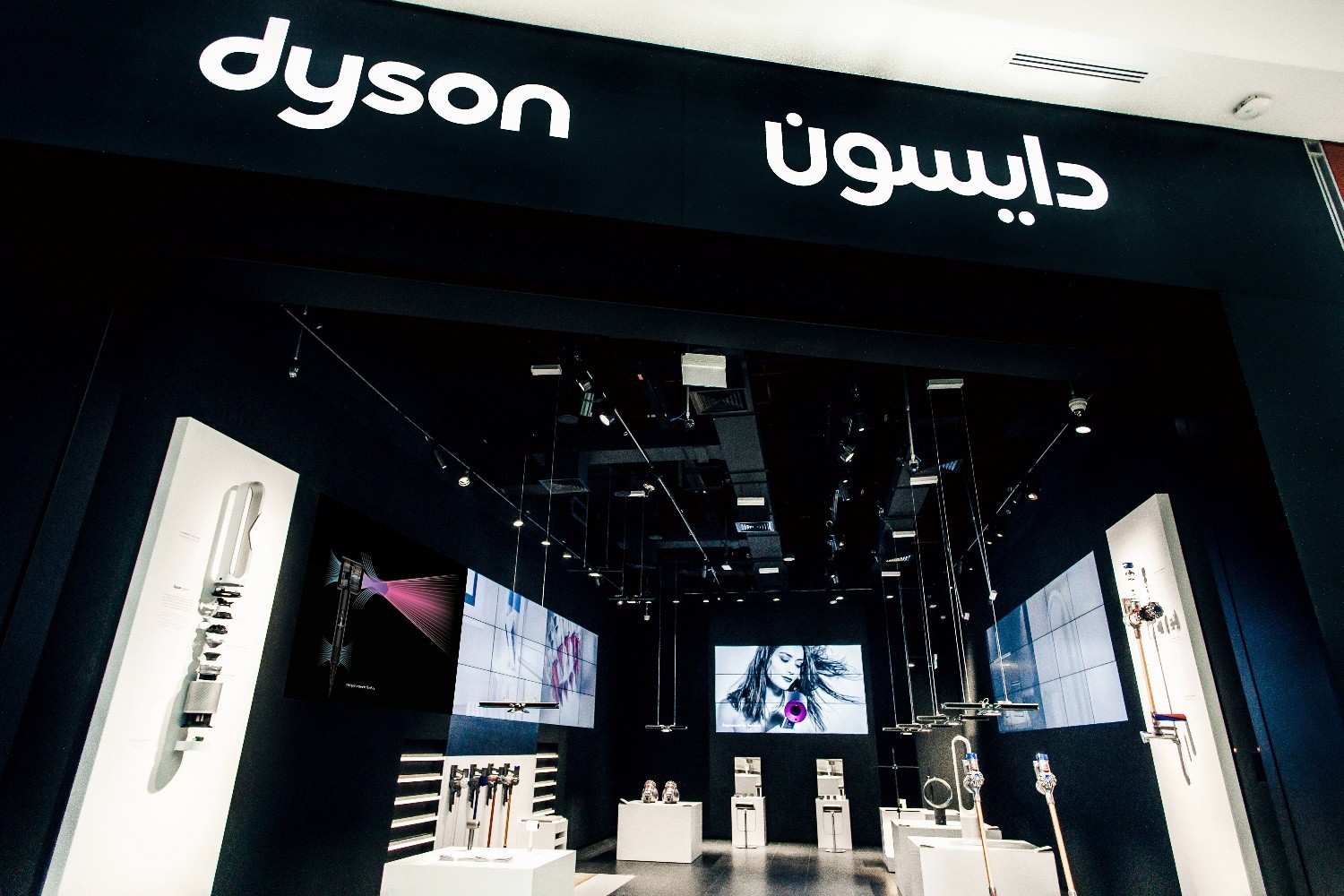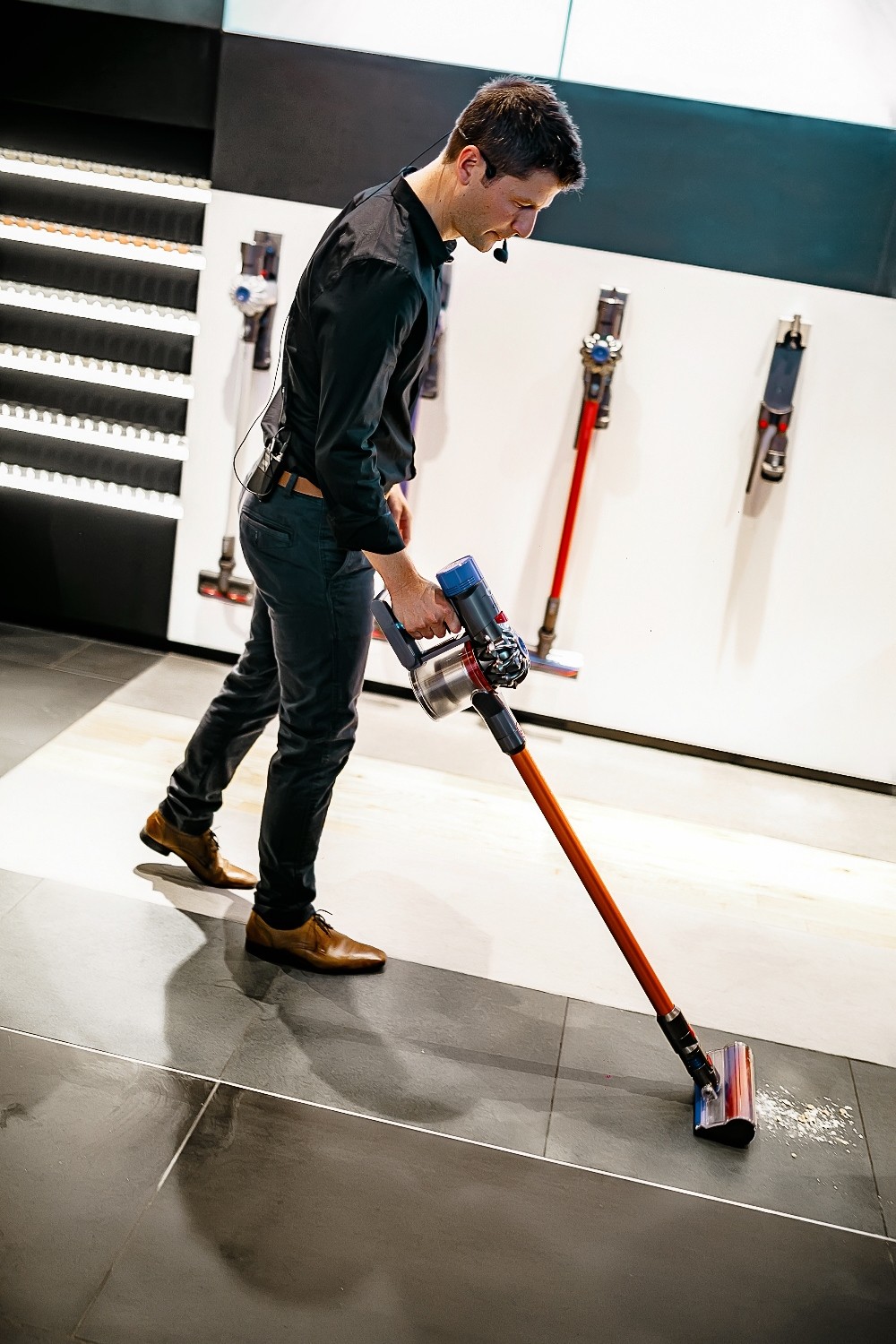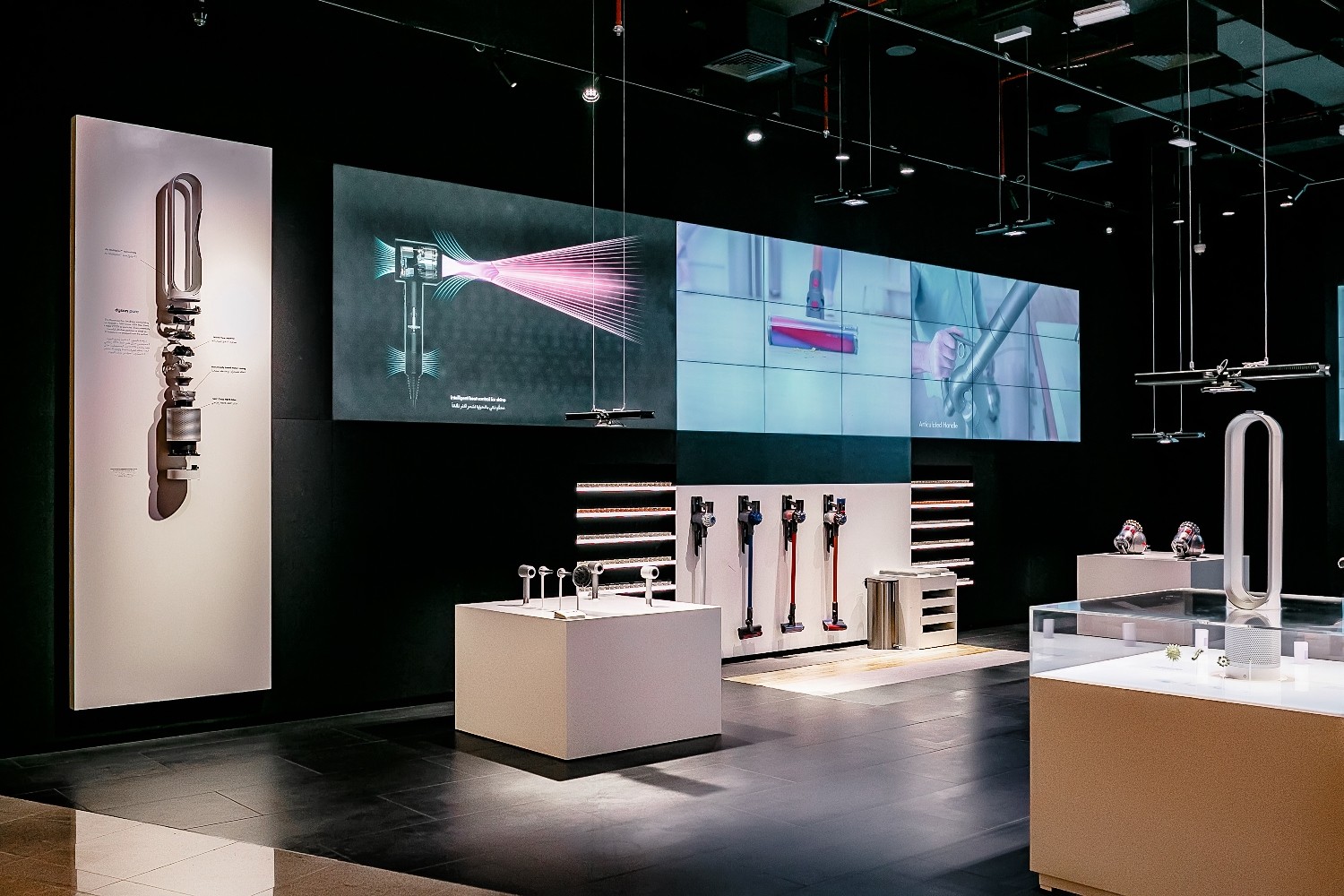 Dyson engineer Chris Osborn and Joelle Mardinian come together in Dubai Mall to open the first Dyson Demo in Middle East and Africa
Dyson Demo opens on Level 2, in the heart of Dubai Mall – the world's most visited retail and lifestyle destination.
The Dyson Hair Salon inside the Dyson Demo brings hair science to Dubai Mall offering free hair styling with the Dyson Supersonic™ hair dryer.  
Hands on demonstrations show the power of Dyson products and the technology inside.
To mark the arrival of the first Dyson Demo in UAE, Dyson last night hosted an exclusive opening event and demonstration of its technology, attended by Dyson engineer Chris Osborn and Joelle Mardinian. 
The Dyson Demo is engineered to encourage people to pick-up, test and experience Dyson's technology.  Open now, members of the public are able to book a free wet or dry hair styling experience with the Dyson Supersonic™ hair dryer; smoke-box demonstrations in the Demo help to visualise the power of Dyson's purifier technology to filter indoor air pollution; and various different samples of dust and debris allow visitors to put Dyson technology through its paces. 
Visitors will be able to learn about Dyson's unique approach to design and engineering.  Chris Osborn, Head of Personal Care at Dyson said: "Dyson uses revolutionary new technology to make products which solve problems others ignore. The Dyson Demo is designed to get people hands on with our machines and understand the technology inside. It is exciting to bring this to life in Dubai, a place that really values invention and new technology." 
Powered by Dyson's small and powerful digital motor, the Dyson Supersonic™ hair dryer is fast, focused and intelligent and Dyson's first entry into the beauty category. It is the result of a $65 million investment in the science of hair – during the development Dyson engineers studied hair from root to tip, understanding how it reacts to stresses, how to keep it healthy and how to style it.  The machine launched in the region earlier this year to acclaim by the likes of beauty expert Joelle Mardinian. 
With an increase in the frequency and intensity of sand and dust storms in the Middle East, dust particles are becoming more widespread in the home.Thanks to the Dyson digital motor V8, which spins at up to 110,000rpm, the Dyson V8 cord-free vacuums provide powerful fade-free suction and weigh just 2.6kg.  Visitors to the Dyson Demo will be able to try the machine on 6 different dust types on 4 different floor surfaces, with different varieties of dust and debris.  Visitors will be able to see the Dyson digital motor up-close and speak to Dyson experts about which technologies are most suitable for their home.  
Dyson Pure Cool™ purifier fan:  
With one in six people in the UAE reportedly suffering from asthma and numbers on the rise, air pollution is becoming an increasing problem. Often attributed to a reliance on air conditioning in the region, this is particularly exacerbated during the summer season when airborne allergens are more prevalent. The Dyson Demo's air is purified.  
The Dyson Pure Cool™ removes 99.95% of allergens and pollutants as small as 0.1 microns from air. This purifying fan captures microscopic airborne pollutants in your home. 
Smoke-box demonstrations in the Demo help to visualise the power of the machine to filter pollution. Dyson experts are on hand to explain the Dyson technology. 
All products in the Demo are illuminated by Dyson Lighting's Cu-BeamTM suspended lights, which use a single high-power LED to project powerful light, precisely where it's needed. Thanks to their effective cooling system, which uses heat pipe technology to direct heat away from the LEDs, prolonging their life, the lights stay bright for up to 180,000 hours. Designed by Jake Dyson and the Dyson Lighting team, the lights seek to overcome the issues associated with fluorescent lighting and the overheating issues associated with LED technology.