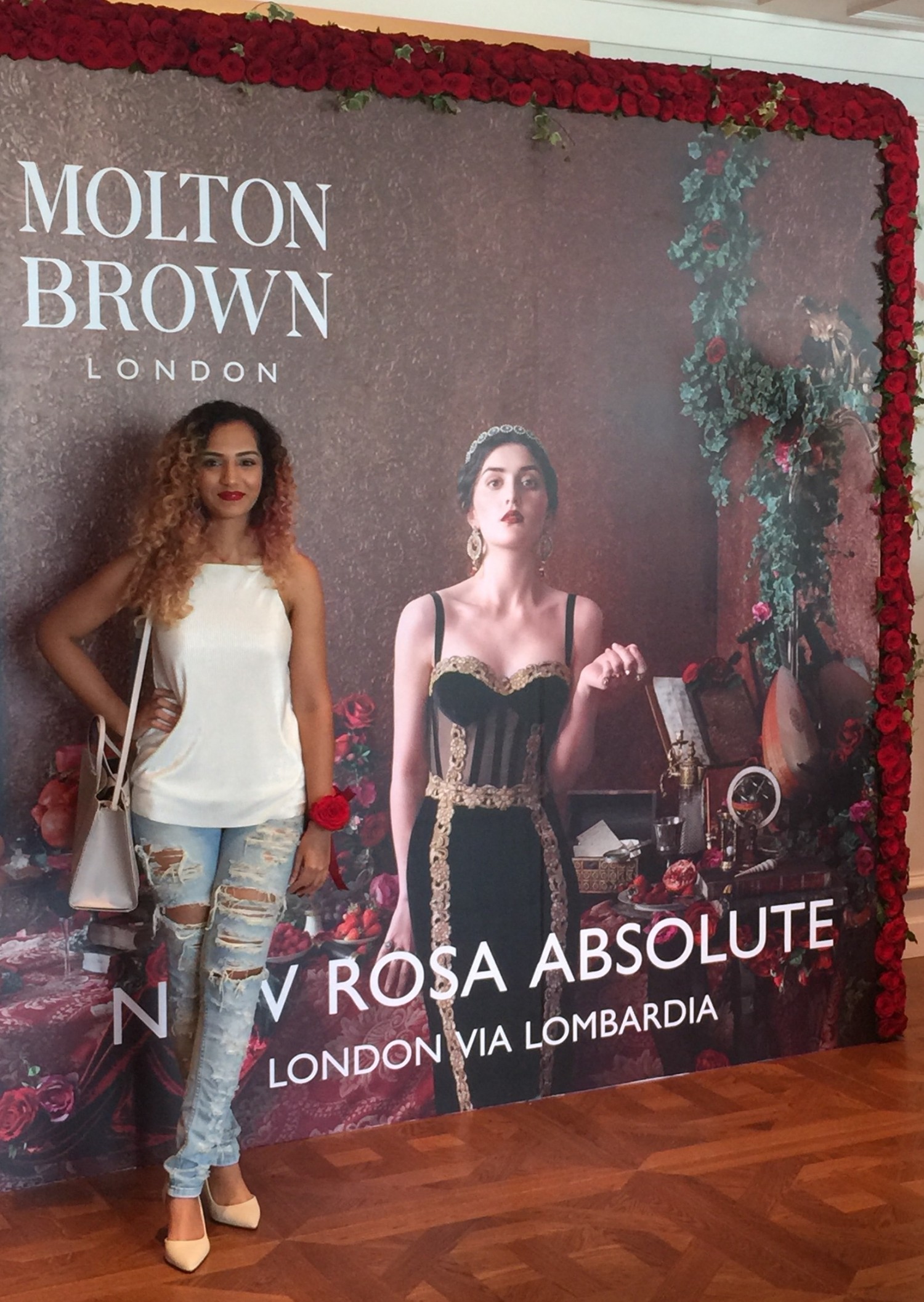 Molton Brown, London's fragrance experts, unmask their dramatic new floral collection, Rosa Absolute.
An intriguingly voluptuous, classic Italian red rose extracted in its purest, most concentrated form.
The new collection is inspired by the ancient Italian tradition of sub rosa signifying secrecy, where roses were painted on the ceilings of
banquet rooms as a reminder that words spoken should remain confidential. The story behind the fragrance and campaign brings this
secrecy to life through the mysterious paintings of Lombardia's Late Renaissance period with their deep hues and hidden symbolism.
"Rosa Absolute holds the secrets of a darkly luxuriant red rose," describes creator Nathalie Koobus of Fragrances Essentielles.
"Blackcurrant, raspberry and strawberry evoke a rich magenta shade; spiced up by red berries, cinnamon and clove.
Intoxicating rose absolute and violet leaf unfold into an accord of cedarwood, patchouli and sandalwood.
The potency of patchouli and labdanum give a long-lasting finish. Intensely alluring and full of opulence."
To celebrate this impassioned fragrance, Molton Brown, supplier of toiletries to Her Majesty the Queen, are proudly displaying the
Royal Arms for the first time in polished silver ink on their bottles, making this collection a truly luxurious indulgence.
 Bath & Shower Gel, Body Lotion & Eau de Toilette