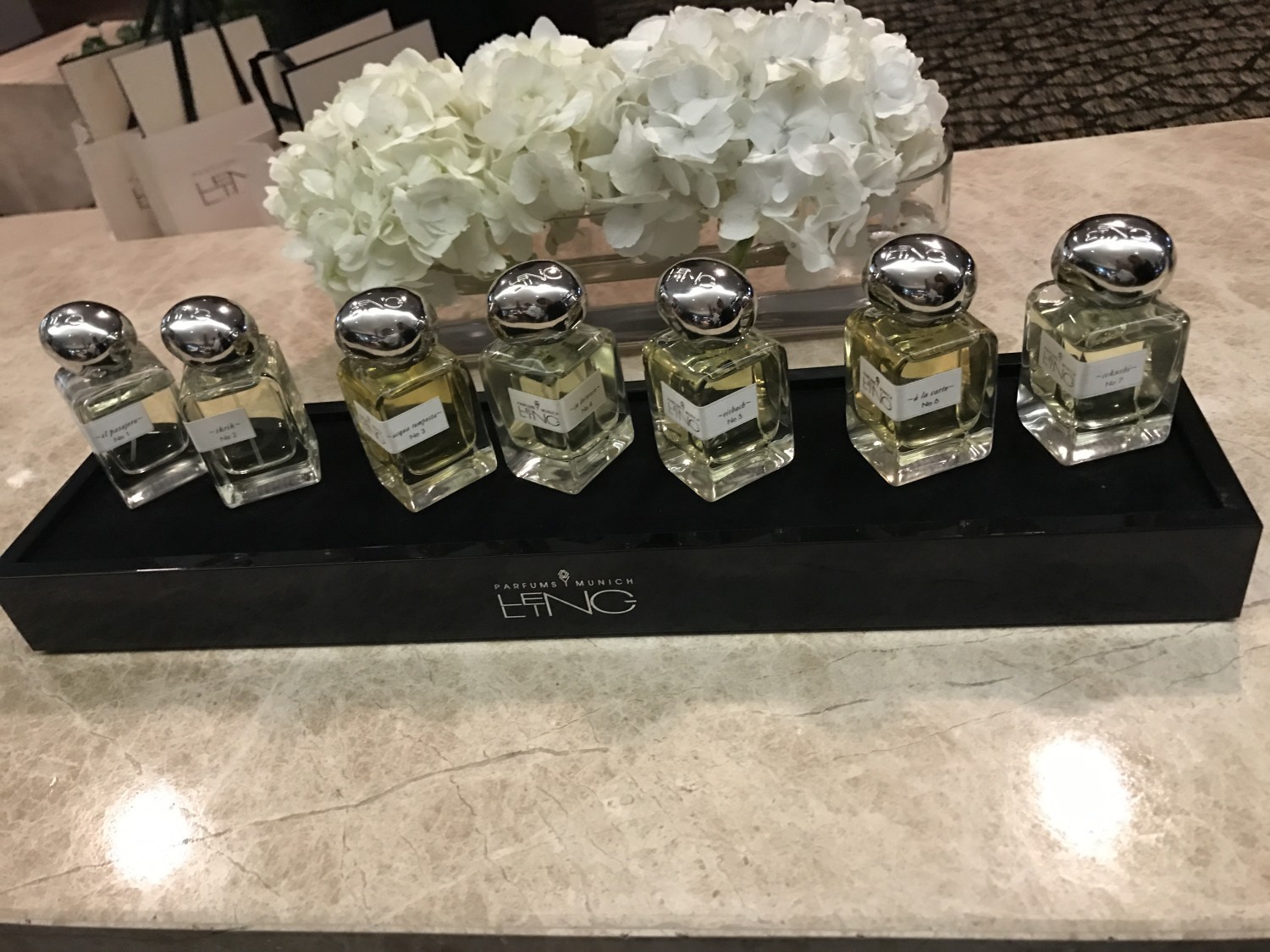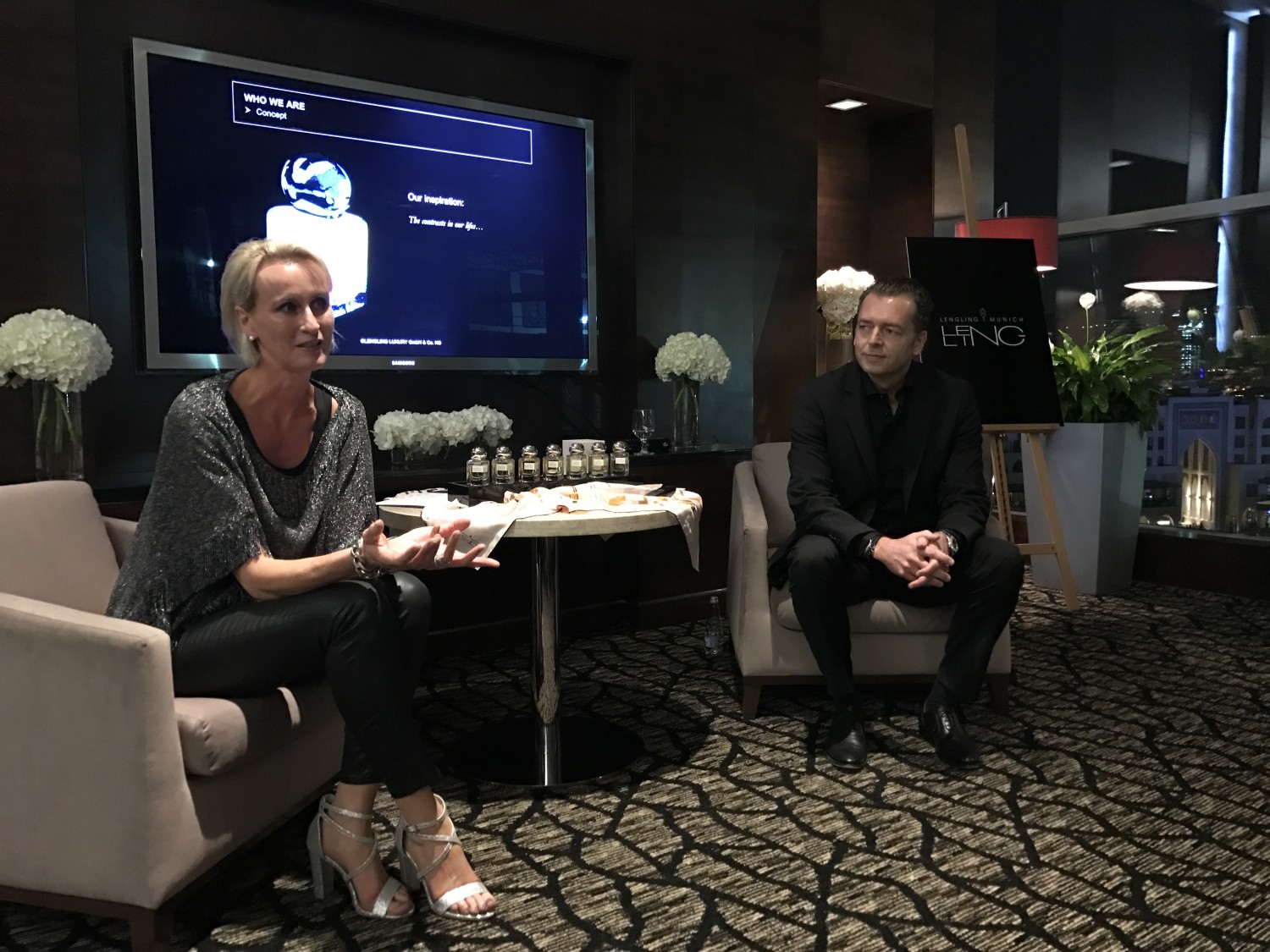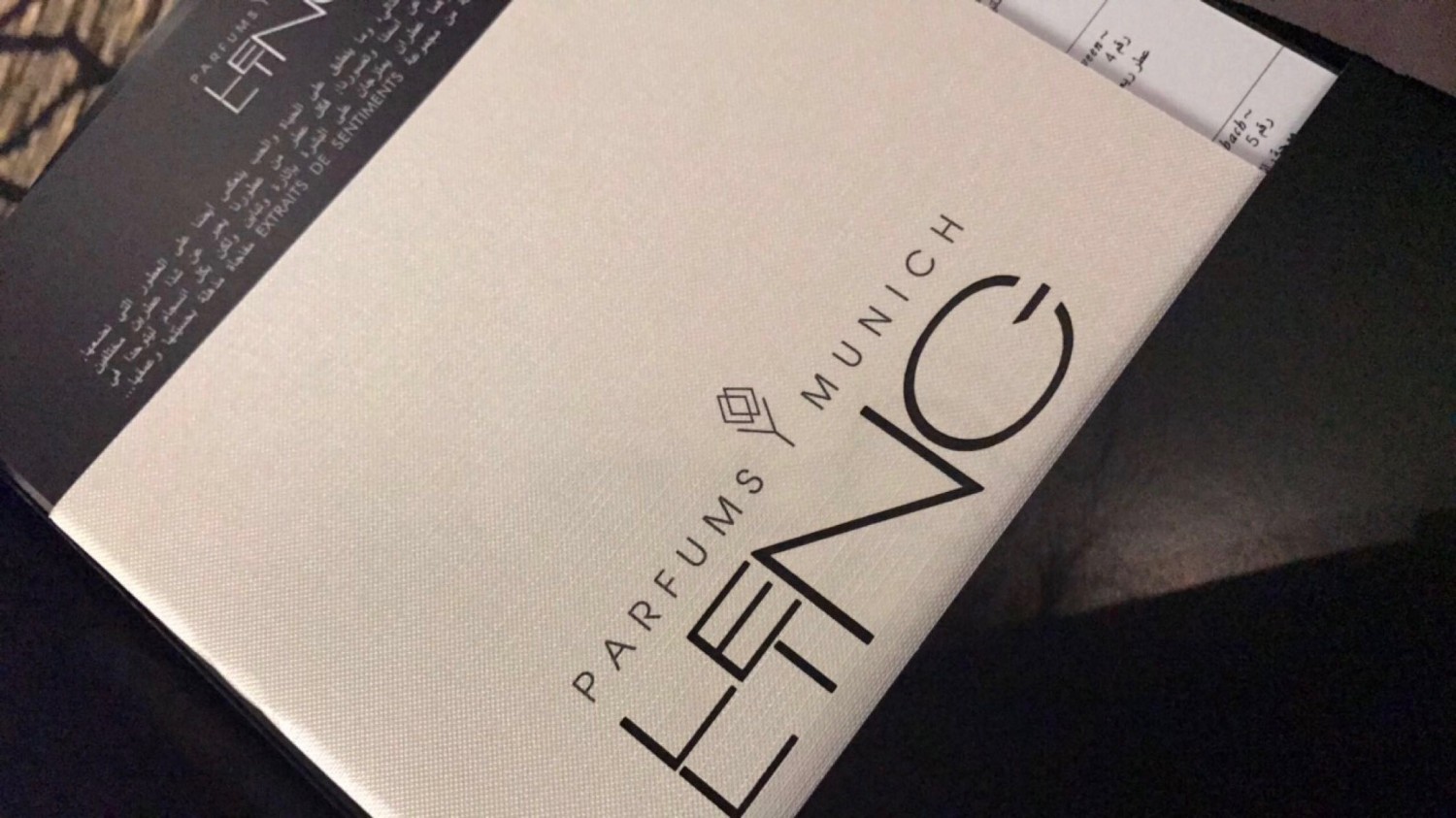 Introducing EXTRAITS DE SENTIMENTS, the first perfume collection by LENGLING Parfums Munich. This passionate yet ambiguous line of unisex fragrances comprises seven sumptuous perfume extracts, each of which contains a harmonious blend of two contrasting notes. These combinations come together to form innovative fragrance experiences that are elegant, full of contrasts and overwhelmingly sensual. Each one of the fragrances created by LENGLING Parfums Munich is characterised by the two contrasting notes of LENG and LING.
These two notes play off one another as the perfume progresses and merge on the skin wonderfully, making this new dual fragrance concept exciting yet surprising at the same time. The exceptionally high concentration of sophisticated scented oils makes EXTRAITS DE SENTIMENTS unequivocally different from Eaux de Parfum. The sensuality and depth of the fragrances are truly enchanting, and each one has its own unique character.
LENGLING Parfums Munich was brought into being by Christian Lengling and his wife Ursula. As partners in both business and in life, they already have a company that they've been running with great passion for many years, selling highly exclusive fragrances and artistic perfumes all around the world.
The two founders of LENGLING Parfums Munich took inspiration for their first fragrance collection from the exciting interplay of opposites that challenge and enrich one another. With their knowledge, their love of fragrances, their personal experiences, feelings and inspiration, together they form the base note for LENGLING Parfums Munich.
They see their luxurious perfumes as a complete work of art and insist on the highest quality standards for all of the materials used and the processes they undergo. LENGLING Parfums Munich is fully committed to using the finest ingredients from around the world, working hand in hand with nature.
The elegant bottles are filled by hand. The shiny double-faced satin labels are applied individually to each bottle. The cap of the bottle, inspired by an original Isar pebble, is cast in shiny silver precious metal and polished by hand. The elegant champagne-coloured box also contains a special detail alongside the dazzlingly beautiful bottle – a personal note from Ursula and Christian Lengling themselves.
The EXTRAITS DE SENTIMENTS fragrances is also available in selected perfumeries in Germany, Austria and Switzerland, including Ludwig Beck in Munich; KaDeWe in Berlin; Le Parfum in Vienna and Parfümerie Osswald in Zurich.
No 1 ~ el pasajero ~
A scent as resplendent as the glittering stars on a clear summer night in the Andalusian mountains. Silky magnolia softens the intensity, giving this stunningly elegant scented jewel its soft, feminine side.
LENG-Note: "Brilliant diamond" Fucus Absolue, Ambra, Hedion, Galbanum
LING-Note: "Silky magnolia" Magnolia, Vanilla, Osmanthus Absolue, Benzoin
No 2 ~ skrik ~
Inspired by four almost identical world famous paintings, this expressionist fragrance is defined by stark contrasts and nordic clarity. Skrik, the scream, will arouse you then comfort you with soft notes of vanilla to create a fragrant work of art for the soul.
LENG-Note: "Raw cedar" Iso-e-Super, Hedion, Petitgrain, Lemon, Sandal, Ambra
LING-Note: "Soft vanilla" Vanilla, Lavandin Grosso, Tonka, Musk
No 3 ~ acqua tempesta ~
A very distinctive scent with an almost animalistic character. An homage to those men who look on the force of nature as a challenge. In this excitingly heroic blend of fragrances, fresh aquatic notes collide with wild rogue smoke...
LENG-Note: "Dangerous smoke" Marihuana, Olibanum, Vetiver Haiti, Cedarwood
LING-Note: "Fresh water" Aquatic Notes, Hedion, Peppermint, Elemi
No 4 ~ in between ~
The carefree, sweet and trusting essence of tender youth complements the mature, full bloom of Arabian jasmine. A fragrance with great sensitivity – hesitant yet extraordinarily feminine.
LENG-Note: "Youth" Patchouli, Musk, Vanilla, Rosewood
LING-Note: "Maturity" Jasmin Sambac, Violet, Muguet, Peach
No 5 ~ eisbach ~
A beautiful wave that delivers the perfect fusion of citrus freshness and effervescent energy with the gentle wisdom and harmony of Japanese green tea. A spectacular fragrance experience and a very personal declaration of love for Munich.
LENG-Note: "Effervescent energy" Bergamot, Spearmint, Grapefruit, Cassis Absolue
LING-Note: "Wisdom and harmony" Green Tea Abs., Mimosa Abs., Basil Comores, Lavandin Grosso
No 6 ~ à la carte ~
Just a fleeting hint or absolute surrender to a precious, fatal, authentic oud – this acutely sensuous scent is a revelation with fine gourmand notes and an arresting opulence.
LENG-Note: "Fatal Oud" Oud, Sandalwood Australia, Styrax, Olibanum
LING-Note: "Sugary delicacies" Pistachio, Toffee, Pink Pepper, Vanilla
No 7 ~ sekushi ~
Sophisticated, seductively sweet fruits play a secretive game with dark leather... creating a fanciful and provocatively erotic fragrance.
LENG-Note: "Leather" Leather, Patchouli, Olibanum, Musk
LING-Note: "Fruity sugar" Candyfloss, Raspberry, Apricot, Muguet
Retail Price: 50ml / AED 945
The founders
Ursula Lengling: The certified business woman discovered her passion for drawing at an early age. Today she dreams up the bouquets and is the creative heart note of the company for style and aesthetics.
Christian Lengling: Born in Japan and having been familiar with the world of luxury perfume from a young age, the experienced businessman is the head note of the Munich perfume manufacturer.