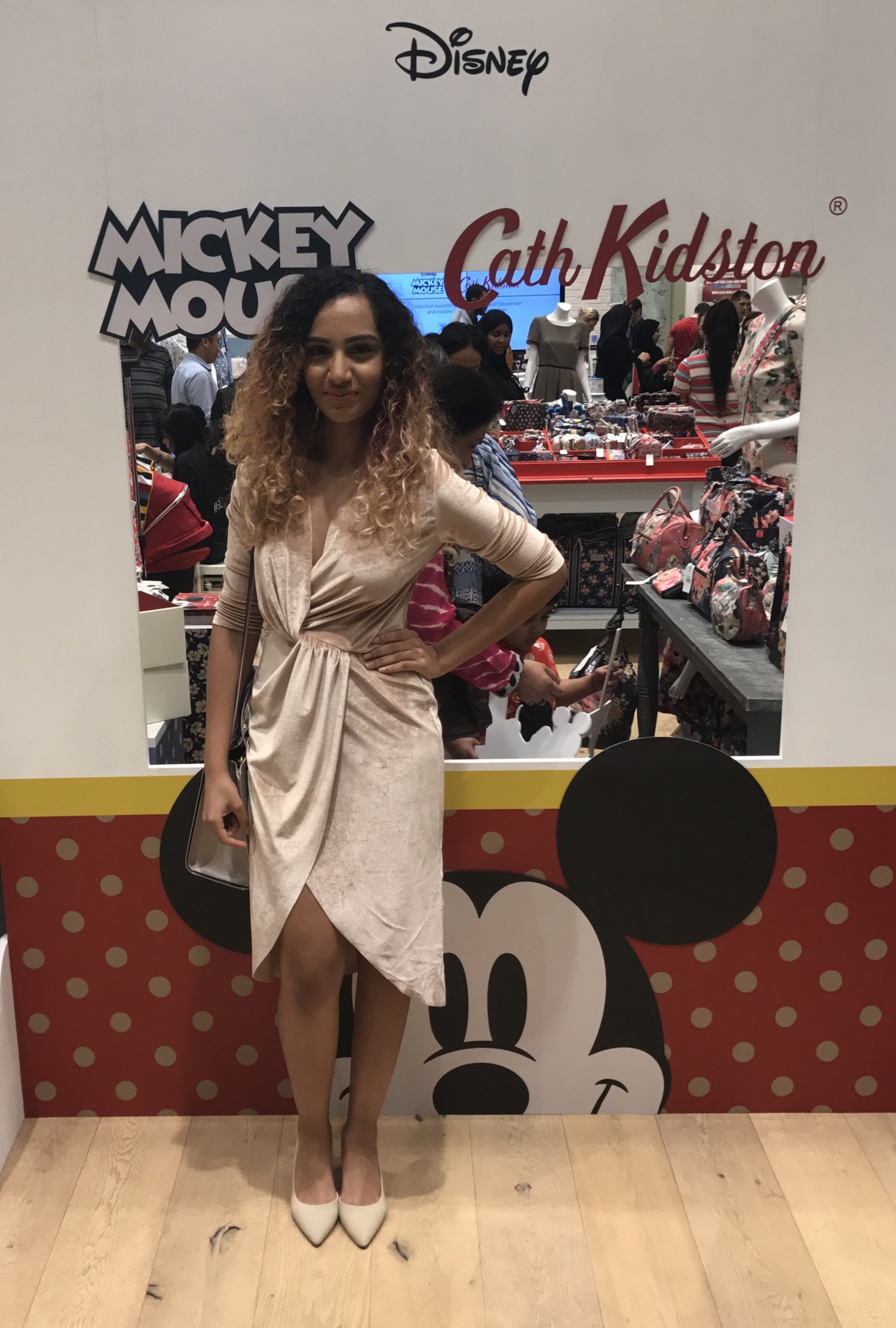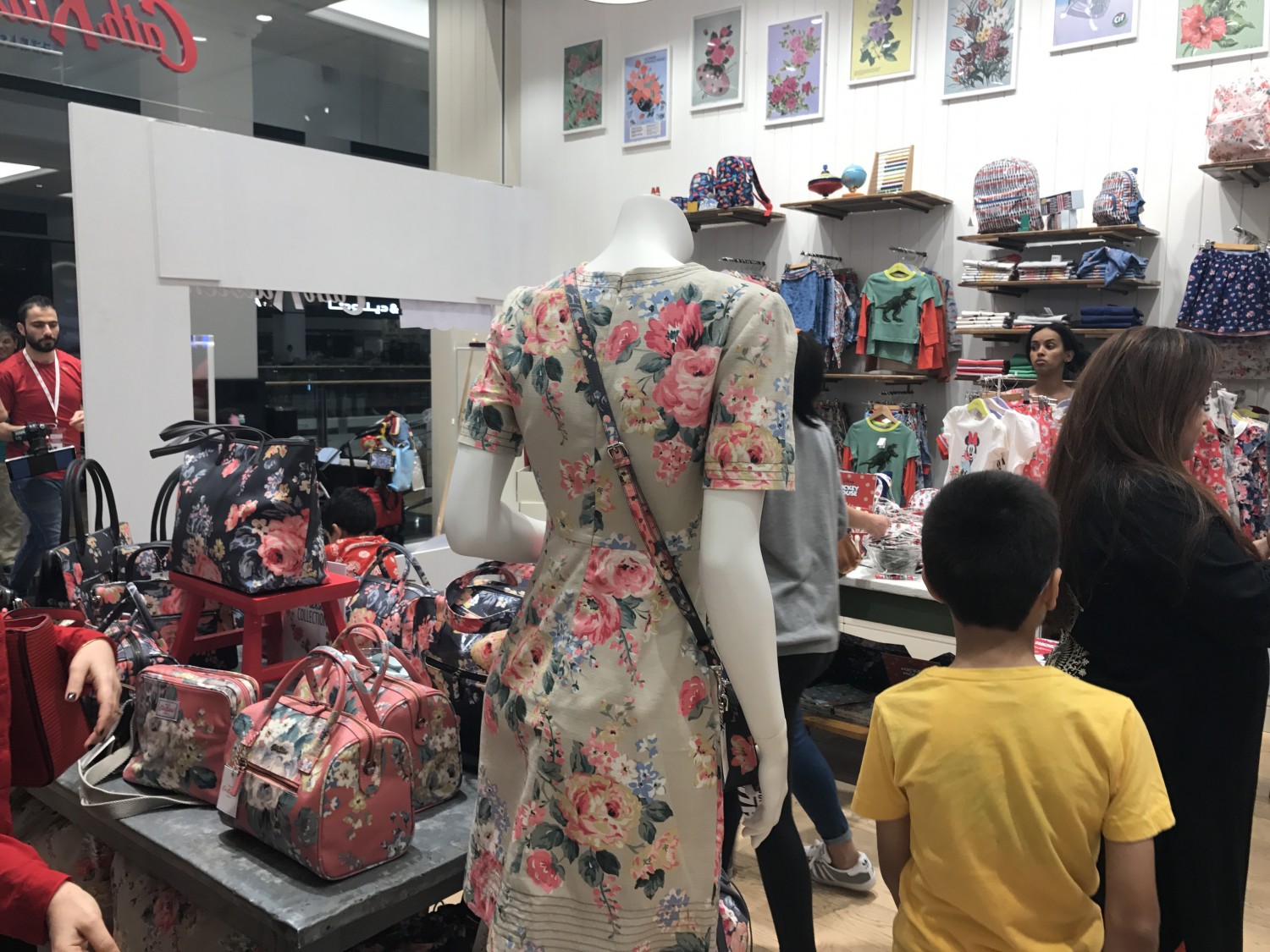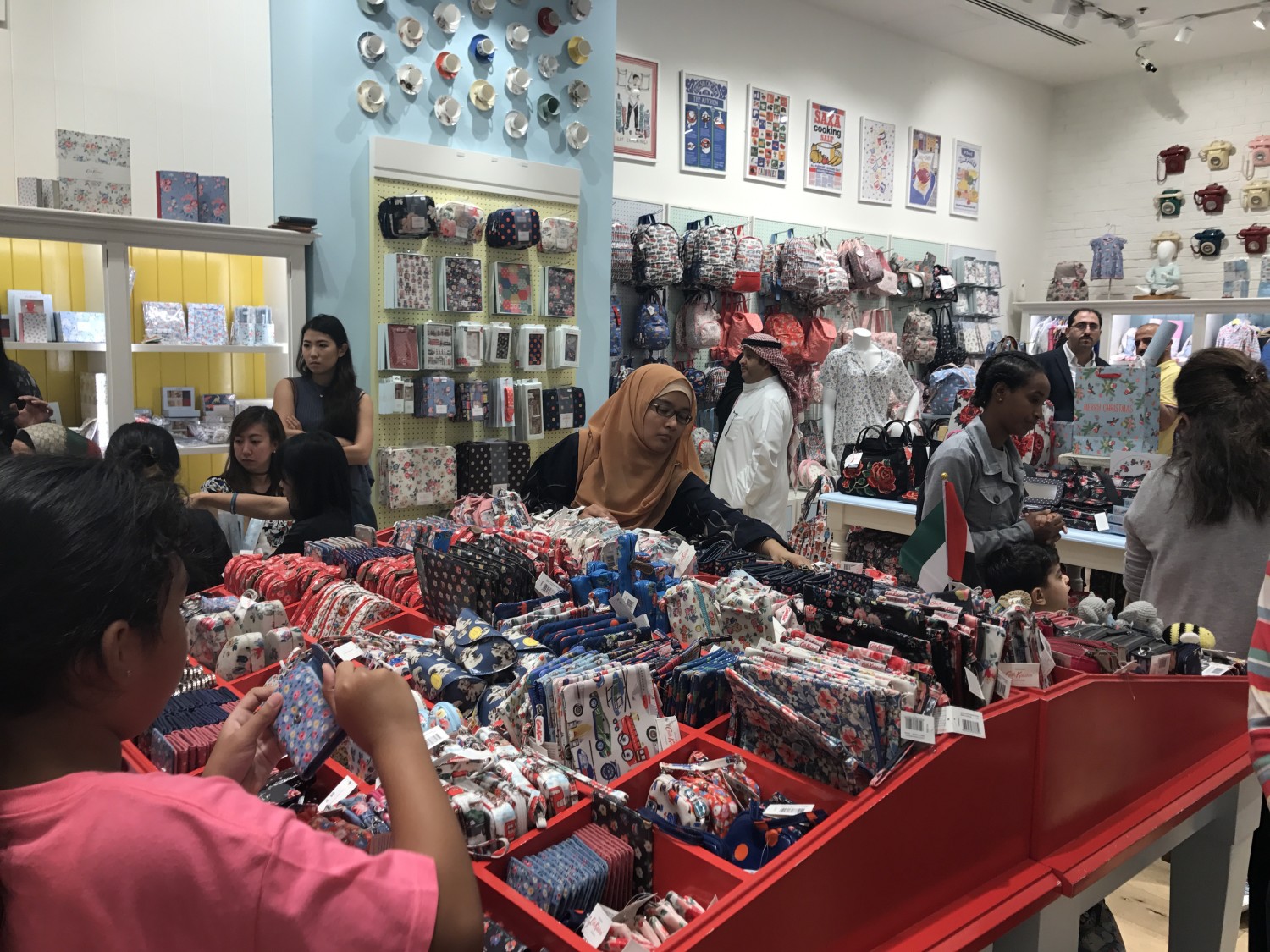 Launching on the 6th December, the second limited edition Disney x Cath Kidston collection, pays tribute to Disney's most iconic character, Mickey Mouse, and his equally beloved girlfriend Minnie.
Once again, Cath Kidston has been granted access to Disney's archive in order to source the perfect original character illustrations to blend into the brand's signature prints. For this one-off collection
Cath Kidston carefully selected five iconic print designs to receive the Mickey and Minnie treatment.
You'll find Mickey and Minnie woven into famous florals and classic spots as well as cute novelties and a scenic, story-telling print. These unique designs, which were created in close collaboration with Disney, will delight Cath Kidston and Disney fans alike. They're full of fun, with a playful energy that nods to Mickey and Minnie's roots as mischievous cartoon characters, and star in a limited edition collection that includes women's fashion and accessories as well as designs for home and kids.
MINNIE AND MICKEY SPOT
The spotlight's on Mickey and Minnie in this playful take on one of Cath Kidston's classic designs, Button Spot.
MINNIE MEWS DITSY
Minnie's in full bloom, and woven seamlessly into the fabric of a signature Cath Kidston ditsy floral.
MINNIE LINEN SPRIG
Minnie strikes a pretty pose amongst Cath Kidston's delicate florals.
MICKEY IN LONDON
Mickey pays a visit to Cath Kidston's London hometown! This print puts a modern spin on vintage cartoons.
MICKEY HEARTS MINNIE
A Mickey and Minnie love story in print form, brimming with hearts and flowers.
About Cath Kidston
Cath Kidston Limited, 'The Home of Modern Vintage', was founded in 1993 with a single store in London's Holland Park. The company has become synonymous with classic British design, and nostalgic style, offering a full range of lifestyle products across homeware, accessories, women's and children's fashion in unique and playful prints. Cath Kidston began to expand into international markets in 2006 with the first Japanese store opening in Tokyo. Today the brand boasts over 200 stores worldwide with 69 stores and concessions in the UK and Ireland, and an additional 138 across Spain, France, Japan, South Korea, Thailand, Taiwan, Hong Kong, China, Singapore, Philippines, Indonesia, India and The Middle East.
About Apparel Group LLC
Apparel Group is a global fashion and lifestyle retail conglomerate residing at the crossroads of the modern economy – Dubai, United Arab Emirates. Today, the Apparel Group caters to thousands of eager shoppers through its more than 1450+ stores, and 75+ brands across all platforms employing 12,000 multicultural staff covering four continents. 
Apparel group has carved its strong presence not only in the UAE, Kuwait, Qatar, Bahrain, Oman, and Saudi Arabia but opened thriving gateways to market in India, South Africa,Poland, Singapore, Jordan, Indonesia, Thailand and Malaysia. Additionally, clear strategies are in place to enter emerging markets such as Hungary, Pakistan, Egypt and Philippines
Apparel Group Operates Brands from around the world, originating from USA, Canada, Europe, Australia, Asia and include leading names in Fashion, Footwear & Lifestyle such as Tommy Hilfiger, Juicy Couture, Nautica, Aldo, Nine West, Aeropostale to name a few and other key brands include Tim Hortons, Cold Stone Creamery, Inglot, Rituals etc..

The Apparel Group owes its amazing growth to the vision and guidance of its dynamic Chairman, Nilesh Ved, who has taken the company from strength to strength since its inception in the last two decades. www.appareluae.com