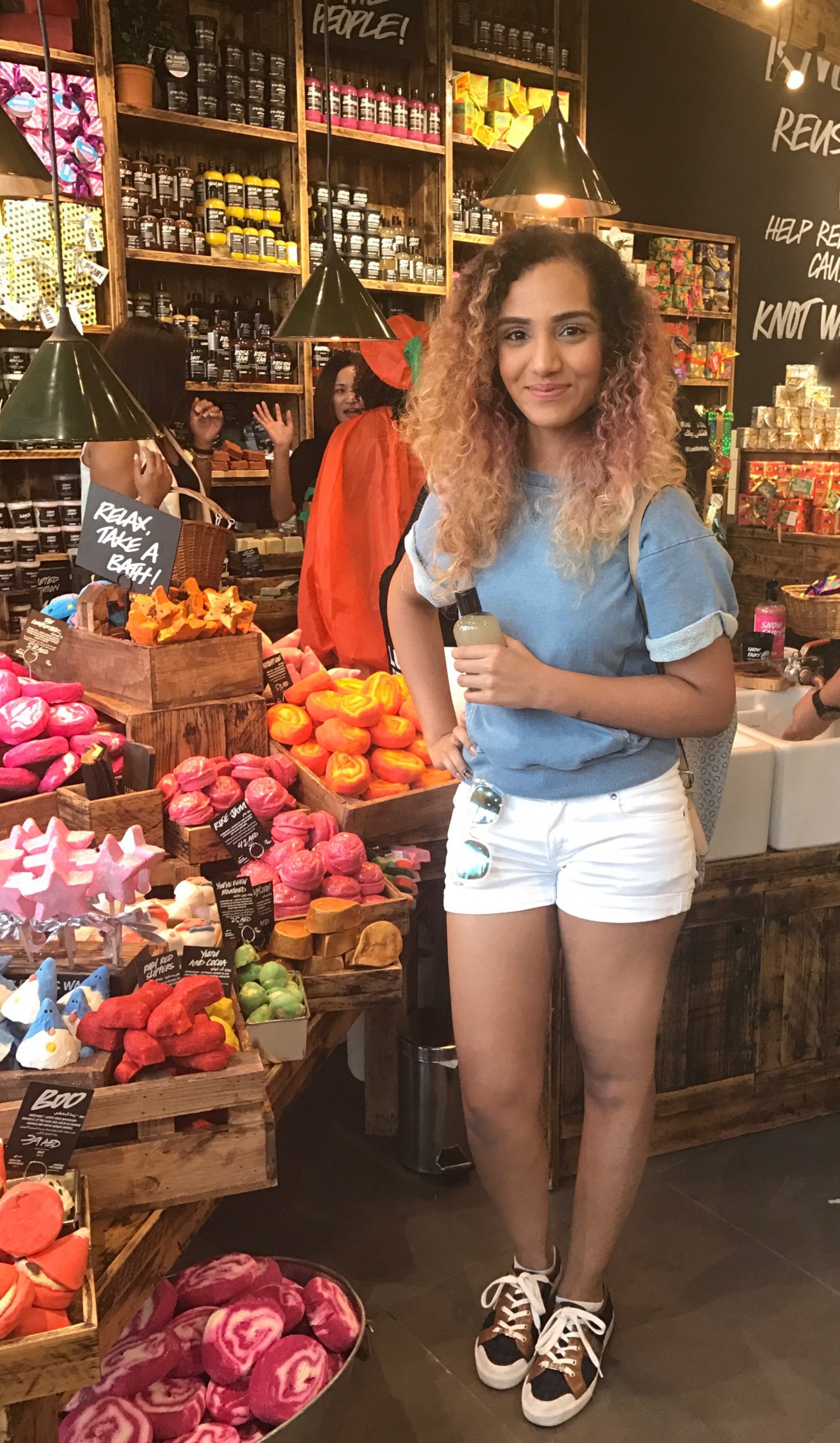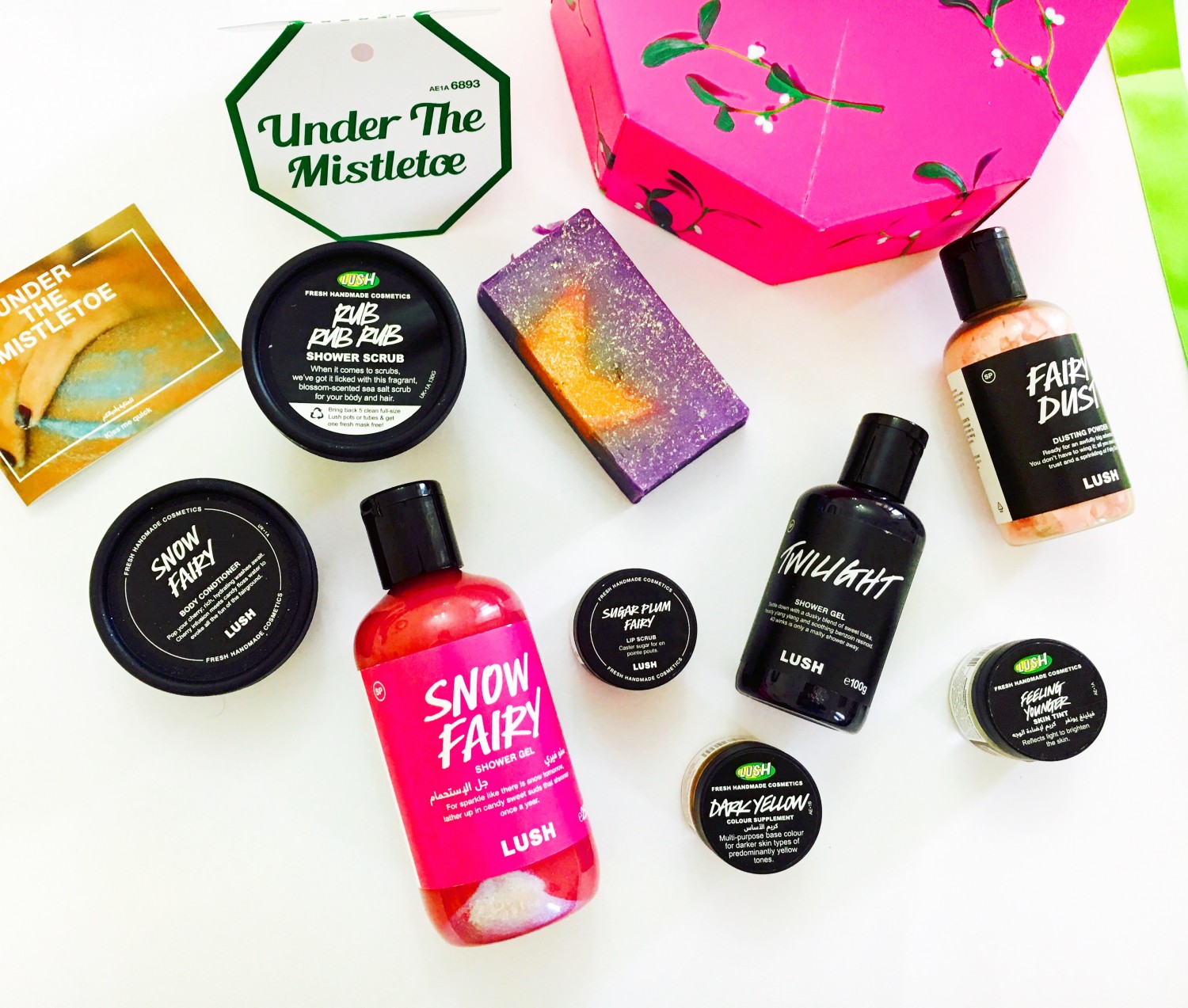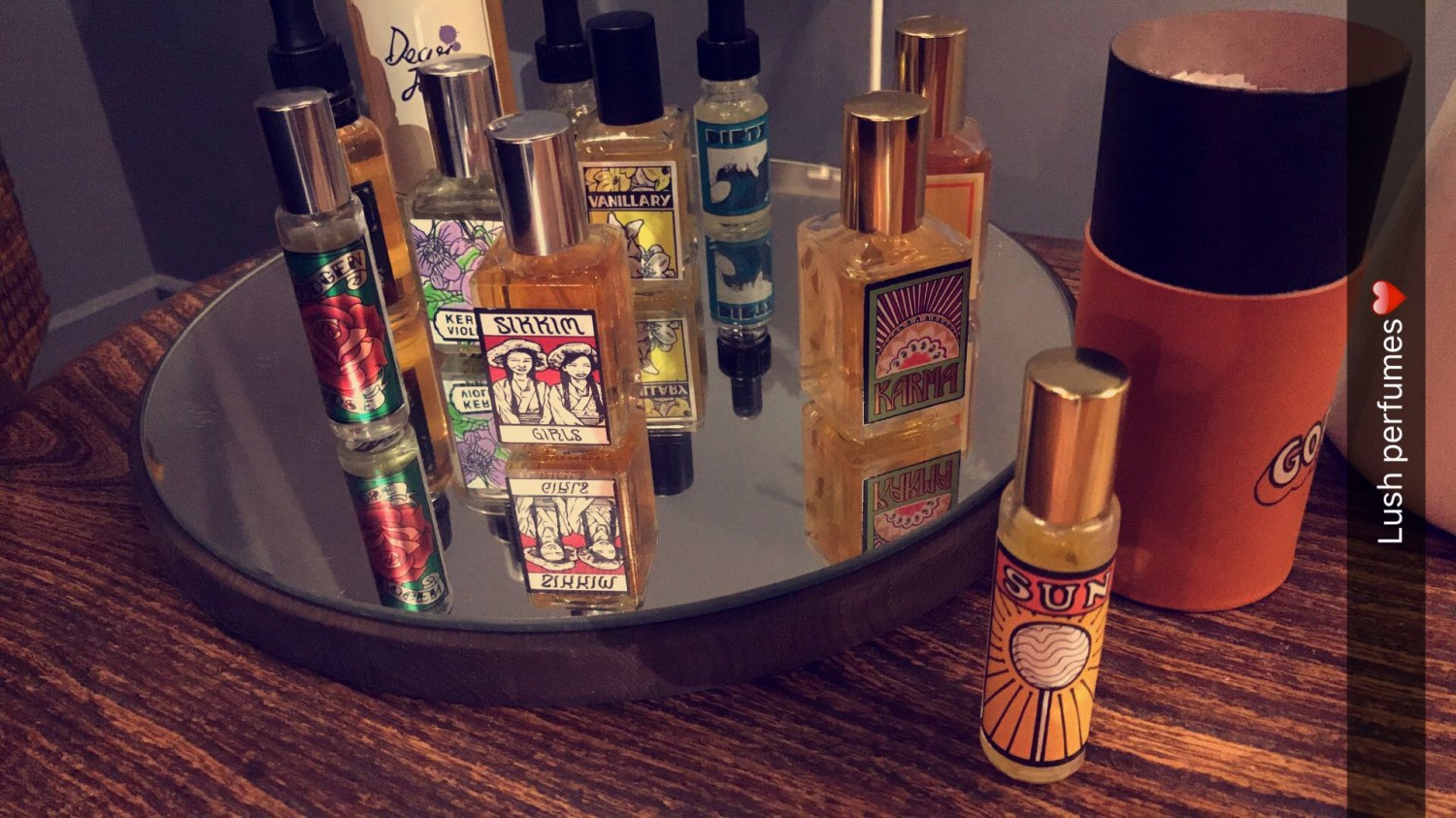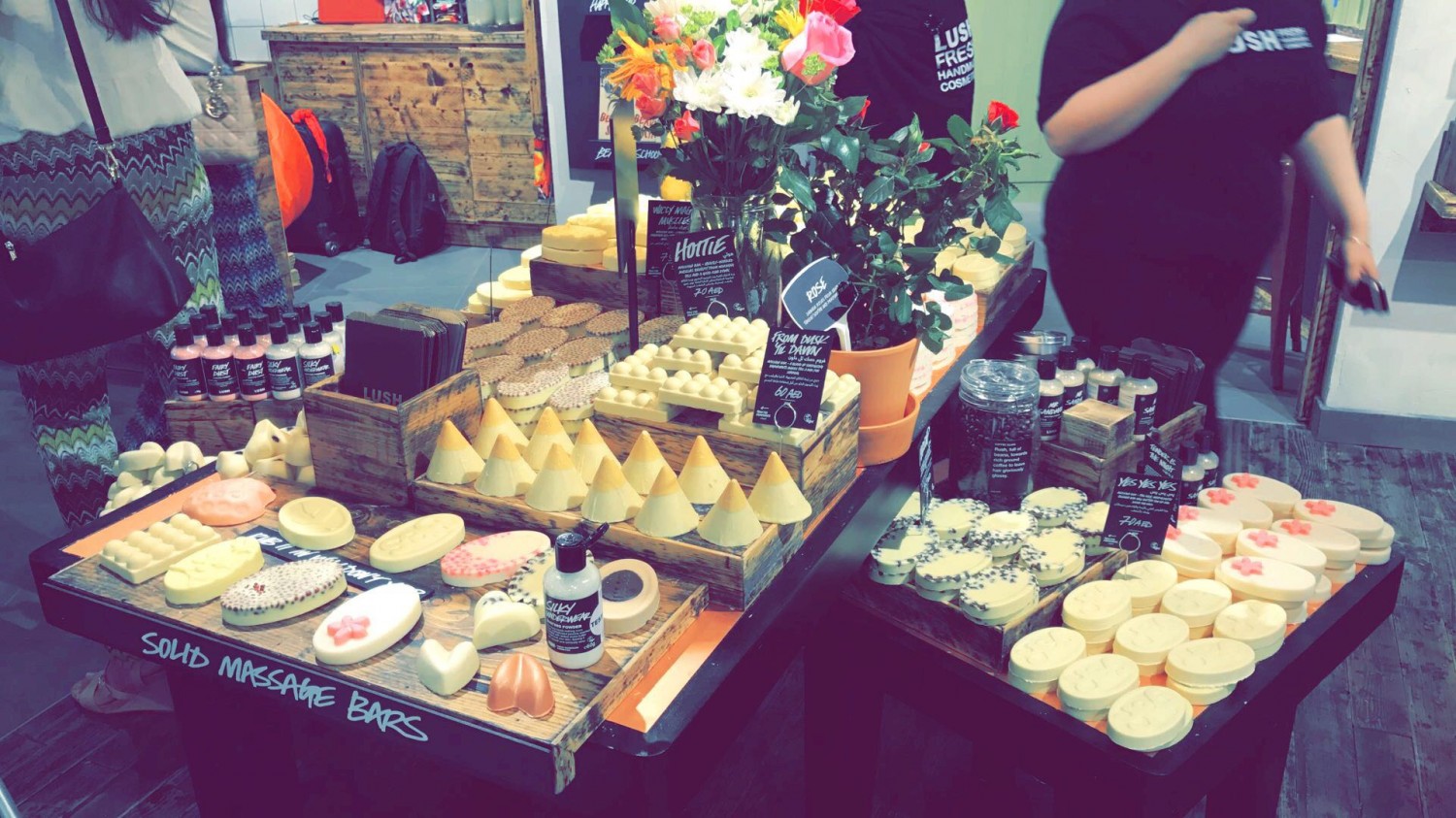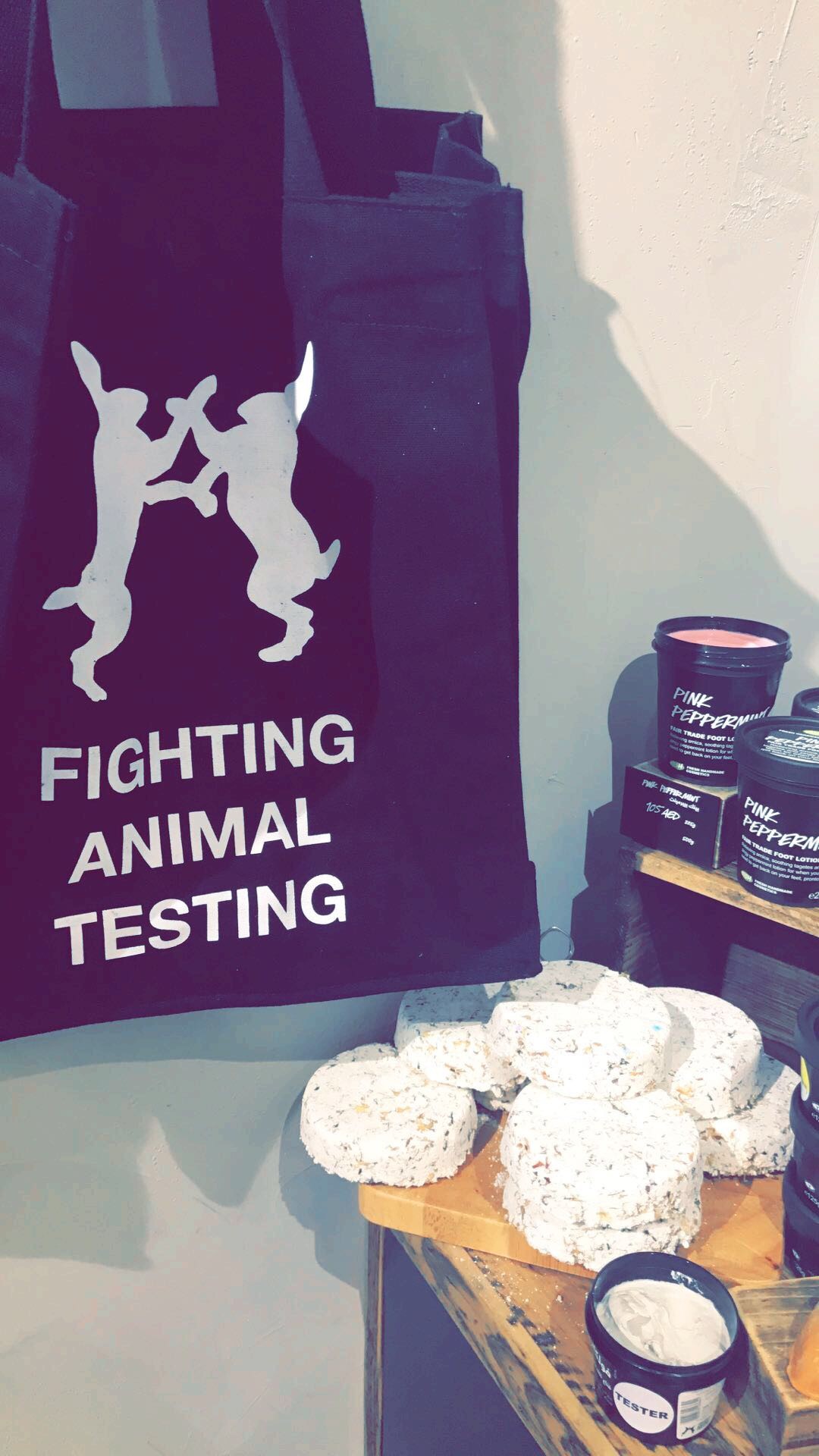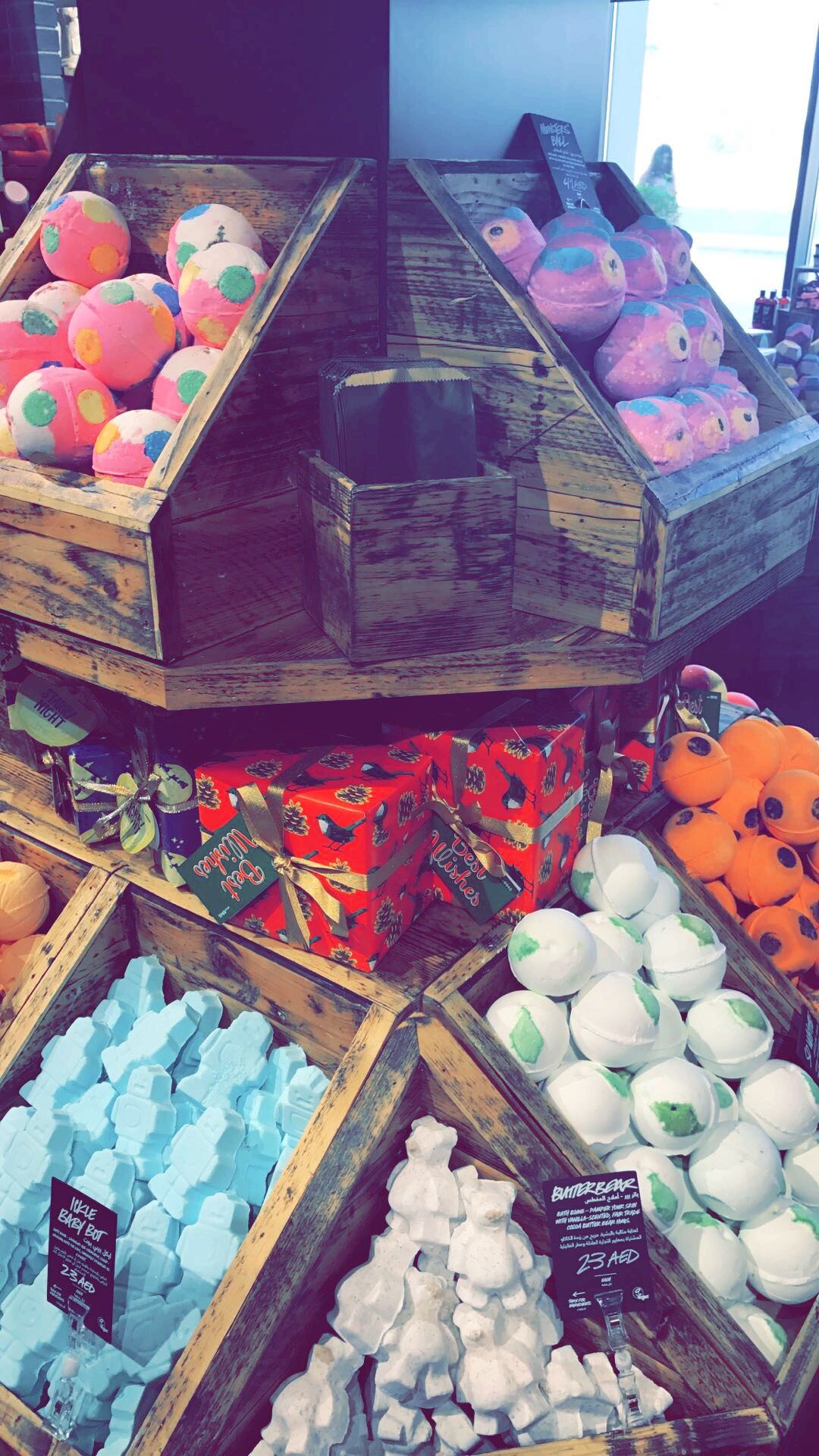 Step into Wonderland: Lush launches its Largest UAE Store in City Walk, Dubai 
Offering a vibrant explosion of Lush-ness and fitted with an environment-friendly look, UK-based handmade cosmetics brand Lush is set to open its biggest and most unique UAE store in City Walk on 6th October 2016
Leading international handmade cosmetics retailer, famed for its environmentally conscious, innovative products and stores, Lush opens its largest UAE store at City Walk, Dubai today. Lush City Walk, located in Al Wasl junction, offers a boulevard shopping area so customers can enjoy the first outdoor street location in the heart of the city. 
Open to the public from Thursday, 6th October, Lush's newest store takes inspiration from its flagship store in London, Oxford Street store, providing an immersive and innovative Lush experience for all. City Walk's new, eco-friendly store will spread across an impressive 119 square meters of retail space, and 128 square meter of total area. 
Of the City Walk store opening Ziad Kaddoura, Middle East and North Africa Director comments: "The Middle East is extremely important to us at Lush, boasting one of the world's fastest-growing beauty markets. With the demand for skincare products booming, consumers within the Middle East continue to seek out the latest in beauty, wellbeing and cosmetic trends. Lush's City Walk store, being our biggest store in the Middle East, provides the ultimate retail haven for all cosmetic lovers to embrace."
Stepping over the threshold of Lush's new environmental-friendly store
Lush lovers will enter a sensory playground, greeted with a sea of rainbow colours popping from every angle. From skin care, hair care, bath bombs, bubble bars, shower rubs to scrubs and gels, Lush's full range of freshly produced, handmade, 100% vegetarian, unpackaged products can all be explored. What's more Lush's on-site Hair Lab, Party Room and Gorilla Perfume Gallery will launch for the first time in the UAE, exclusively at the City Walk store. 
Anita Baker – Director of Lush Middle East comments, "We are thrilled to give our customers and long time fans of the brand a whole new experience with our branch in City Walk. We will be offering live hair demonstrations at the Hair Lab and a deeper understanding of our fragrances and sensory experience at the Gorilla Perfume Lounge. The store also brings to light a designated party room area for private parties ranging from Beauty School for the beauty connoisseur and Fun & Games for the child in you." 
'Innovation & Hair Lab'
With dedicated in-house Lush kitchen fresh counters, beauty master classes, skincare and new on site Hair Labs you are in for a treat. Seek the advice of specially trained staff and sample the various skin and hair care masks, creams, and balms for flawless skin and shiny hair. 
'Gorilla Gallery' 
Or hangout in the Gorilla perfumery to try a wide selection of euphoric Lush perfumes, founded by Lush's master perfumer Simon Constantine. Experience the full spectrum of the world's finest essential oils, smell the scents and identify the ingredients used in them. Experiment with exotic fragrances such as warm sandalwood, earthy patchouli, Ugandan fair-trade vanilla, all taking inspiration from various origins and stories, designed to evoke a mixture of feelings and emotions. 
Simon Constantine comments 'for us perfume isn't only about the ingredients we use; it's about the entire experience. Fine fragrance can be a work of art and it can also be deeply personal, drawing on memory, anecdotes, people, places and the senses other than just smell' 
'Green-concept store' 
Garry Wells, MENA Property Manager comments, "as we continue to expand in the UAE, we aim to build, captivating sustainable shops with green fit-outs, continuing our work to keeping environmental impact to an absolute minimum'. 
The entire store has been refitted with eco-friendly material, including the shelving, which has been made from reclaimed plank wood, along with the use of FSC certified timber and low VOC paint throughout. The store has also been fitted with LED lighting, environmentally friendly floor tiles; low flow tap devices to save water, and energy efficient air conditioning. This eco-friendly store layout will be applied across Lush's other Middle East locations over the coming year. 
Lush City Walk store is located in Phase 1 of City Walk. Timings: 10 am to 10 pm (Sunday to Thursday) 
-ENDS-
About Lush
Since establishing 20 years ago, Lush has been driven by innovation and its ethics. Creators of pioneering beauty products such as the fizzing bath bomb, shower jellies and solid shampoo bars, Lush places emphasis on fresh ingredients like organic fruits and vegetables. 
Lush operates a strict policy against animal testing and supports Fair Trade and Community Trade initiatives. Lush leads the cosmetics industry in combating over-packaging by running public awareness campaigns and developing products that can be sold 'naked' to the consumer without any packaging. 
Lush operates a strict policy against animal testing and in 2012 launched The Lush Prize (in conjunction with Ethical Consumer) which is a quarter of a million pound annual prize rewarded to politicians, lobbyists, researchers and scientists who are working to end animal testing.
Lush has been awarded the RSPCA Good Business Award for 2006, 2007 and 2009, along with the 2006 PETA Trailblazer Award for Animal Welfare. Co-founders Mark and Mo Constantine were awarded OBEs for services to the beauty industry. In the new years honours list 2010.  Lush was the winner of the Best in Business Award at the 2014 Observer Ethical Awards and is regularly voted at the top of magazine customer service surveys.
Today Lush has 939 shops worldwide and operates in 50 countries. www.lush.com
Lush Hair-Care 
SHAMPOOS
BLOUSEY banana shampoo
Bursting with butters, bananas, and berries, Blousey is a thick, deeply moisturising shampoo that hydrates your hair, leaving it feeling soft, nourished and cared for. Bananas are protein-rich and soften the hair; cocoa and cupuaçu butters also restore moisture, and antiseptic pimento berry is effective in maintaining a healthy scalp.
Price AED 195 for 240g
NO DROUGHT NO DRY shampoo
A dry shampoo with oil-absorbing powders, grapefruit and lime to refresh your hair without water. This is ideal for a quick refresher between washes, as it will soak up excess oil to leave a matte, clean look without any dustiness. 
Price AED 87 for 115g
CURLY WURLY coconut shampoo 
A rich coconut shampoo for anyone that wants soft, nourished hair. Lemon and papaya juice contain fruit enzymes to deeply clean the hair, leaving it feeling fresh. We've then used plenty of dessicated coconut, coconut oil and jojoba oil, a light oil which offers moisture and shine to the hair, while organic extra virgin olive oil helps to strengthen.
Price AED 120 for 220g
DADDY O purple shampoo
Daddy-O works to add volume and shine to your hair. It's the lemon and organic lime juice which allow the cuticles to lie flat and reflect more light, helping the hair to shine. It's an infusion from toothed wrack seaweed and organic lemons, that cleanses and softens. Extra virgin coconut oil hydrates the hair, whilst fine sea salt gets to work by to softening and giving body to your hair.
Price AED 200 for 500g
FAIRLY TRADE HONEY honey shampoo
Fairly Traded honey makes up more than half of this shampoo to replenish moisture and add shine, and there's also beeswax and lots of floral essential oils to bring to mind a summer meadow. Honey is self-preserving, and a natural humectant, which helps hair to attract and retain moisture. 
Price AED 250 for 600g
I LOVE JUICY shampoo
Packed with fresh fruit to deeply cleanse and clarify hair. This is a fruit cocktail for the hair to cleanse and refresh it, softening seaweed to leave your locks super-shiny once they're extra-clean. Freshly juiced pineapples, kiwi, mango and papaya are full of enzymes that help break down excess sebum (oil) on the scalp, leaving hair looking and feeling fresh and clean. 
Price AED 200 for 500g
JERSEY BOUNCE shampoo
This honey, linseed and sea salt shampoo is sure to get your hair into the swing of things. Fresh organic lemon juice, hand harvested sea salt and Fair Trade olive oil deliver bounce, shine and an extra bit of TLC to your hair. 
Price AED 142 for 300g
REHAB restoring shampoo
A restorative shampoo packed full of ingredients that benefit the hair and scalp. With pressed and blended fresh papaya, pineapple, kiwi and mango juice with strengthening, organic extra virgin olive oil and jojoba oils. A pinch of sea salt softens and seaweed helps your locks gleam. Peppermint and juniper are said to stimulate blood flow, helping to improve the scalp's condition over time. 
Price AED 200 for 500g 
BIG sea salt shampoo
A volumising shampoo made with seaweed and sea salt. While the salt lifts the hair and adds body, it also softens the hair alongside extra virgin coconut oil and protein-rich toothed wrack seaweed. Lemon and lime allow the hair to shine.
Price AED 142 for 300g
TRICHOMANIA coconut solid shampoo 
This Ultra-hydrating solid shampoo is made using protein-rich creamed coconut to coat each strand with moisture to leave hair soft and strong. 
Price AED 65 for 100g
SHAMPOO BARS
KARMA KOMBA shampoo bar
This naked shampoo bar gently cleans your hair, while a luxurious blend of fine essential oils including lemongrass, sweet orange, lavandin, pine and patchouli scent your tresses. Elemi oil balances the scalp, keeping it clean and clear. 
Price AED 72 for 55g
BRAZILLIANT shampoo bar
Get Rio-lly good hair with this shampoo bar, reminiscent of the Brazilian sun. Whole fresh organic oranges are packed with nutrients, which will make your locks super shiny. Andiroba oil makes this especially moisturising when use on curly or Afro-Caribbean hair. It also has ylang ylang oil and sweet orange oil to add tropical fragrance. 
Price AED 72 for 55g
 COOPERHEAD shampoo bar
Don't be latte for work, invigorate with a double shot of coffee grounds and roasted cocoa extract. Persian red henna leaves hair feeling deeply conditioned and gloriously glossy. Escape the daily grind with Fair Trade vanilla absolute and vetivert oil for a rich, enticing aroma. 
Price AED 72 for 55g
LULLABY shampoo bar
The calming combination of chamomile, ground almonds and oat milk gently soothe the scalp. Raise the spirits with Tunisian sourced neroli oil, proven to aid the release of serotonin (the happy hormone
Price AED 72 for 55g
 AVOCADO co-wash solid shampoo
Forget about popular singing renditions, this fresh avocado, extra virgin olive oil and cider vinegar co-wash (also known as conditioner-washing) is the real headliner. It gently cleanses without stripping the hair of its naturally protective oils, with the burst of limey fragrance with sweet, fruity bergamot oil.
Price AED 100 for 100g
GODIVA shampoo bar
Godiva cleans and conditions with a host of nut oils and butters, and then leaves a heady, lingering scent of jasmine on newly-glossy tresses. It's stuffed with butters and oils to condition, moisturise and soften the hair: cocoa butter, cupuaçu butter, shea butter, camellia oil, organic macadamia nut oil and extra virgin coconut oil. 
Price AED 78 for 55g
HONEY I WASHED MY HAIR shampoo bar
Deliciously toffee-scented, this syrupy sweet bar will make your hair turn heads (and noses). Honey is renowned for adding softness and shine to locks. To top it all off uplifting sweet wild orange and bergamot oils create an aroma that transports your troubles away. 
Price AED 72 for 55g
JASON AND THE ARGAN OIL shampoo bar
On a quest for stronger, shinier, softer hair? Try this argan oil-packed, Rose Jam-scented bar. Argan oil is combined with glycerine to give your hair touchable softness and lustrous shine. From this solid foundation restorative rose absolute and oil balances the scalp making this bar particularly perfect for setting fair hair ablaze with brightness and strength.  
Price AED 72 for 55g
 MONTALBANO shampoo bar
Solve the case with this citrusy shampoo bar that promises serious shine. Green olives improve the tensile strength of hair whilst cleansing rosemary absolute, Sicilian lemon oil and freshly squeezed lemon juice make hair gleam from root to tip. 
Price AED 70 for 55g
NEW shampoo bar
A solid bar with cinnamon, clove and peppermint to stimulate your scalp. Cinnamon leaf, bay and clove bud essential oils combine with peppermint to boost blood flow, stimulating the hair follicles. An infusion of nettle and peppermint helps to stimulate the scalp and promote healthy hair. Rosemary soothes, calms your scalp and adds a glorious shine to your hair. 
Price AED 72 for 55g
SEANIK shampoo bar
Soften tangled locks and add oceans of shine with this mineral-rich, sea salt volumizing shampoo bar. Added with a combination of Irish moss gel (made from bushy red seaweed), with protein-rich Japanese nori seaweed and fine sea salt to give hair some oomph. 
Price AED 72 for 55g
SOAK AND FLOAT shampoo bar
A no-nonsense shampoo bar to help soothe scalps. Cade oil is derived from juniper and has long been used to treat scalps with psoriasis, dandruff and eczema. Rose and marigold petals calm the scalp and soothe redness, helping to promote a healthy, happy scalp. 
Price AED 69 for 55g
TREATMENT
MARILYN
A pre-wash treatment to help keep hair shiny, bright and conditioned. This moisturising hair mask contains an army of brighteners including lemon, chamomile and saffron infusions, plus essential oils to gently lighten fair hair over time. With lemon to add shine, and used linseed mucilage, a gel made from boiling the seeds, to soften and moisturise. Olive oil helps to strengthen the hair shaft, so you're less prone to breakage. 
Price AED 110 for 225g
DAMAGED hot oil treatment
If your hair feels like damaged goods, stir up your routine with this hot oil treatment on a stick. Packed full of extra virgin olive, shine-enhancing almond and avocado oils to replenish deeply and rehydrate thirsty locks. 
Price AED 75 for 20g
H'SUAN WEN HUA hair mask
Full of protein-rich, nourishing ingredients to revive your hair and improve its condition. Free-range eggs are full of protein and have been used for centuries to help strengthen the hair. Fresh bananas and avocados, which are both rich in oils, deeply moisturise and soften the hair. We believe good hair starts at your roots, so we've added bay leaf infusion and cinnamon leaf oil to stimulate the scalp. 
Price AED 115 for 225g
JASMINE & HENNA FLUFF- eaze
A pre-wash treatment filled with olive, hemp and soya oils help to strengthen the hair, helping to reduce breakage when combing, while brazil nut oil adds moisture, weight and shine to the hair. Henna infusion has been added as henna is conditioning and coats the hair with a fine film, adding body and